GOING TO
THE NEXT STAGE
With 40 years in the business,
we're going to the next stage.
It all started from the passion of one rider: our founder, Taichi Yoshimura. Making use of his vast experience as a top racer, we aim to share the joy of the road with all motorcyclists. Our mission is to create products that allow riders to enjoy their motorcycles both safely and comfortably. We release a wide range of innovative products that reach the height of functionality and design. A brand of countless innovations, Taichi is going even further. Always working from a rider's POV and keeping one step ahead, we strive to make the best gear to support all riders.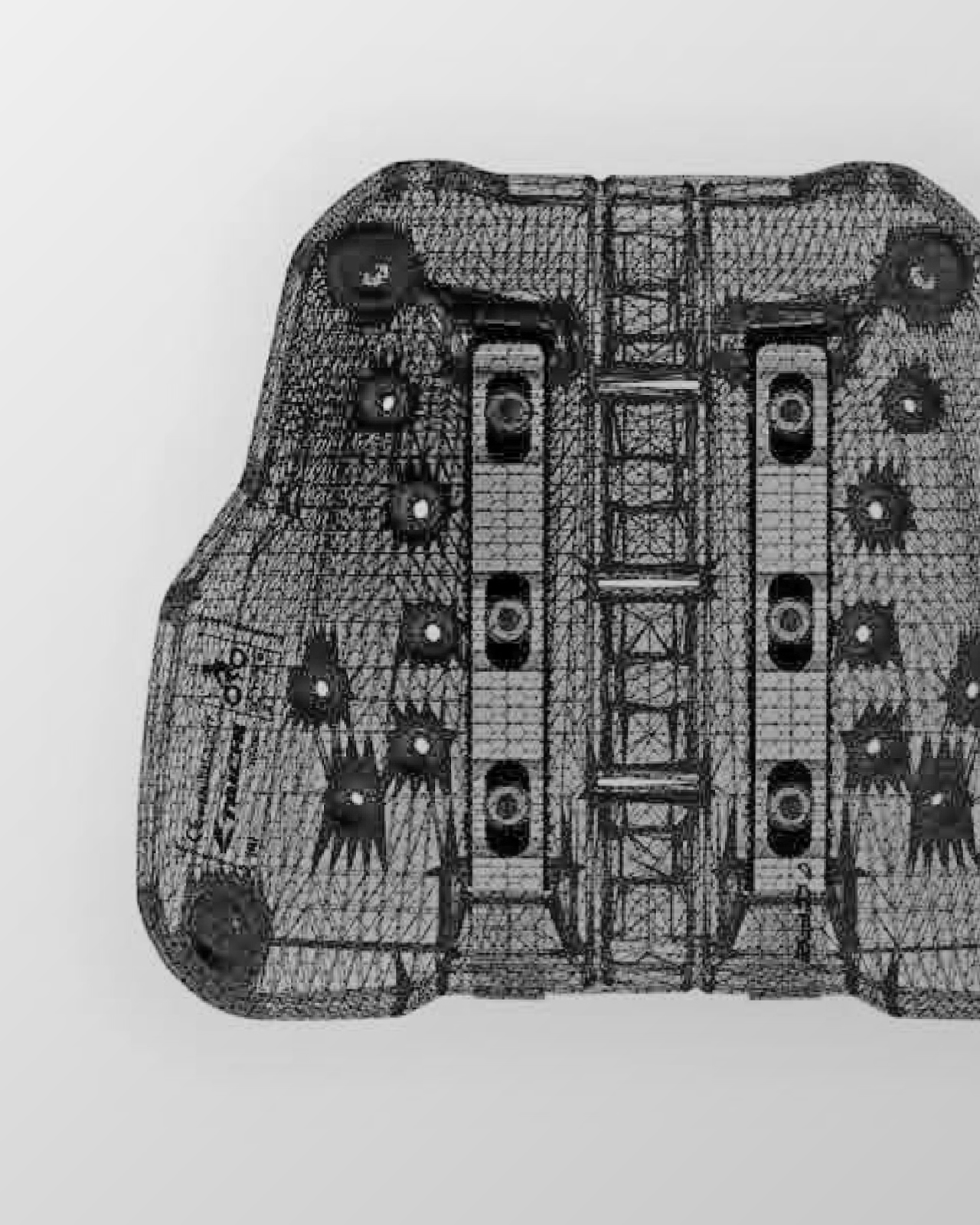 SAFETY
Find the comfortable motorcycle life that a sense of safety provides.
Safety is the most important element in truly enjoying a comfortable motorcycle lifestyle. However, there is no official safety standard in Japan to determine the protection power of protective gear. That's why we develop protectors using Europe's CE standards.

Taichi is ahead of the competition with protectors designed to reduce the risk of fatalities in the case of an accident. Our specialty is producing well-fitting protectors providing freedom of movement via thin and light materials rather than protectors of the past that used thickness to provide safety.

At Taichi we continue to conduct thorough research on safety and comfort to give you the products you need for a truly freeing motorcycle riding experience.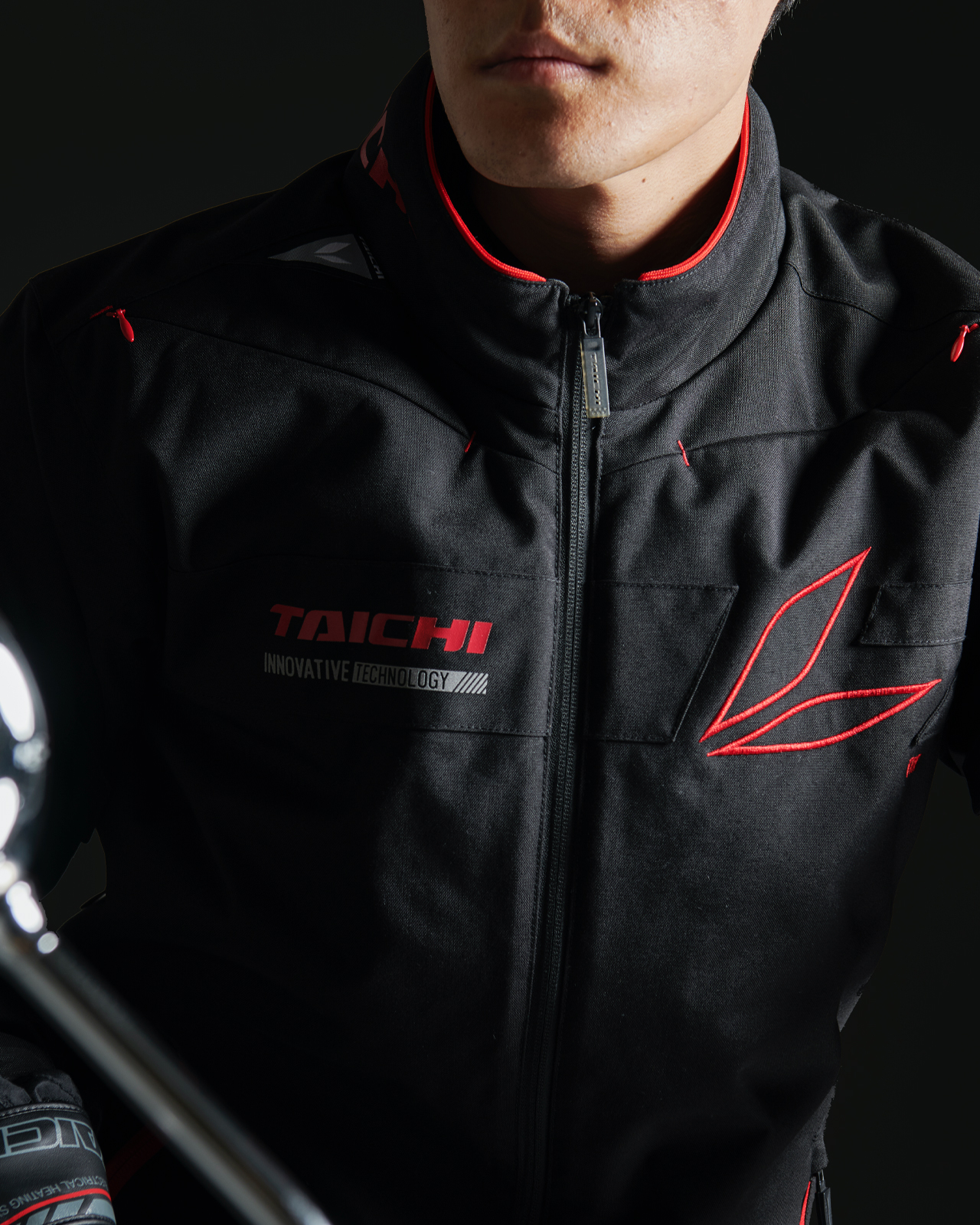 COMFORTABLE
Great wearability with freedom of motion.
For riders by riders.
We want you to be able to ride comfortably, whether it's during the hot summer or the freezing winter. Keeping in mind a wide range of needs and opinions, we at Taichi develop products with superior functionality using our own knowledge as fellow riders.

One of our focuses is creating designs that maintain a high level of safety in our products while also providing freedom of motion and high wearability. Even motorcycle wear with many protector pieces doesn't suffer when it comes to comfort and fashion.

We also have a wide lineup of wear that allows users to adjust the protector location in order to accommodate riders with different body shapes and sizes. We deliver quality products that go through rigorous testing in the development process so that they can stand up to any of the changing environments a cyclist faces.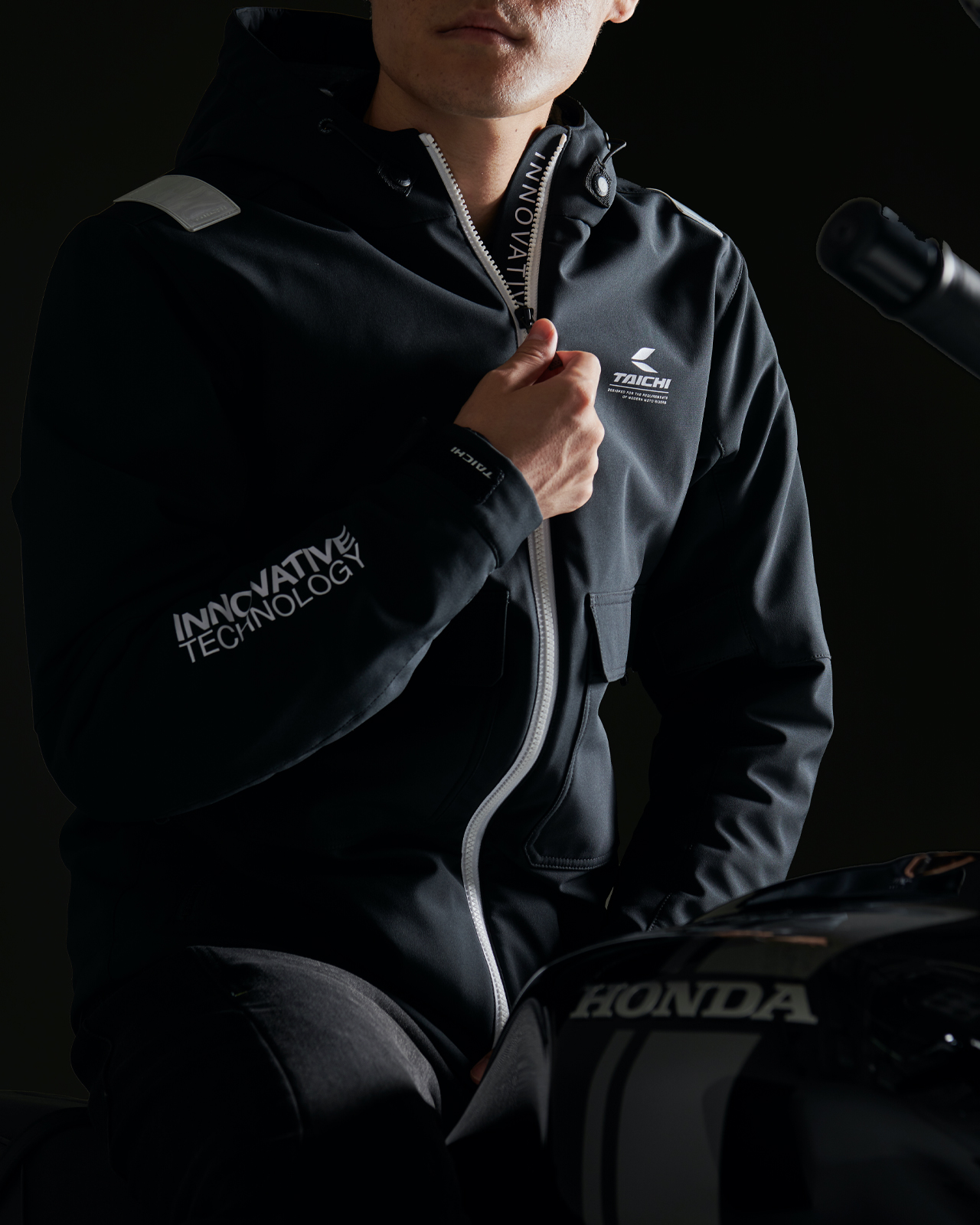 INNOVATION
We constantly strive for innovation
with products invested with new ideas.
At Taichi, we support professional riders competing internationally, including at the world championships, through the development of competition models of our gear. With our technology cultivated through world-class cutting edge development, we are able to release everyday products that are always a step ahead.

For example, we have achieved what previously was not possible in motorcycle wear: a jacket with a removable hood that lets you easily melt into the city crowd after getting off your bike.

We also have collaborations with fashion brands and game franchises. We will continue to deliver a large line of products that combine new ideas with trusted construction to create the ideal product for every rider.