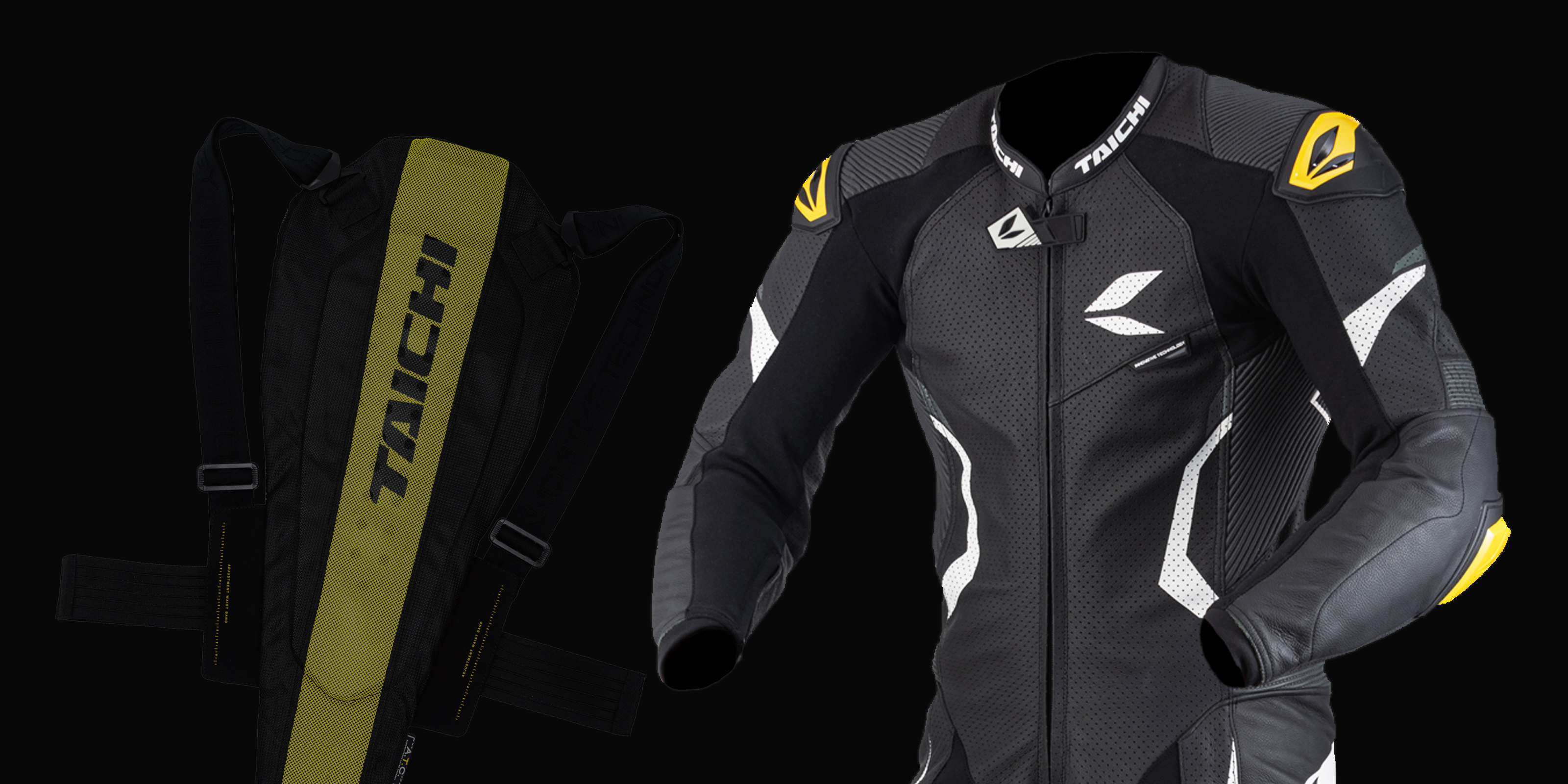 TAICHI NEW RACING GEAR
NXL307/109 & NXV019
TAICHI will release two new racing leather suits and a back protector.
New racing suit-specific three-dimensional patterns that have approved the European safety standard CE standard, new TIPS with a completely redesigned shape and design are adopted.
It is a racing suit that is full of commitment, generously adopting in the know-how gained in the harsh racing scene such as the world championship – MotoGP,
such as compatibility with the TECH-AIR® RACE airbag system.
The back protector is a lightweight and thin model that responding with MFJ regulation and has approved CE level 1. It can be worn not only in racing suits but also under riding jackets.
GP-WRX R307 & GP-EVO.R109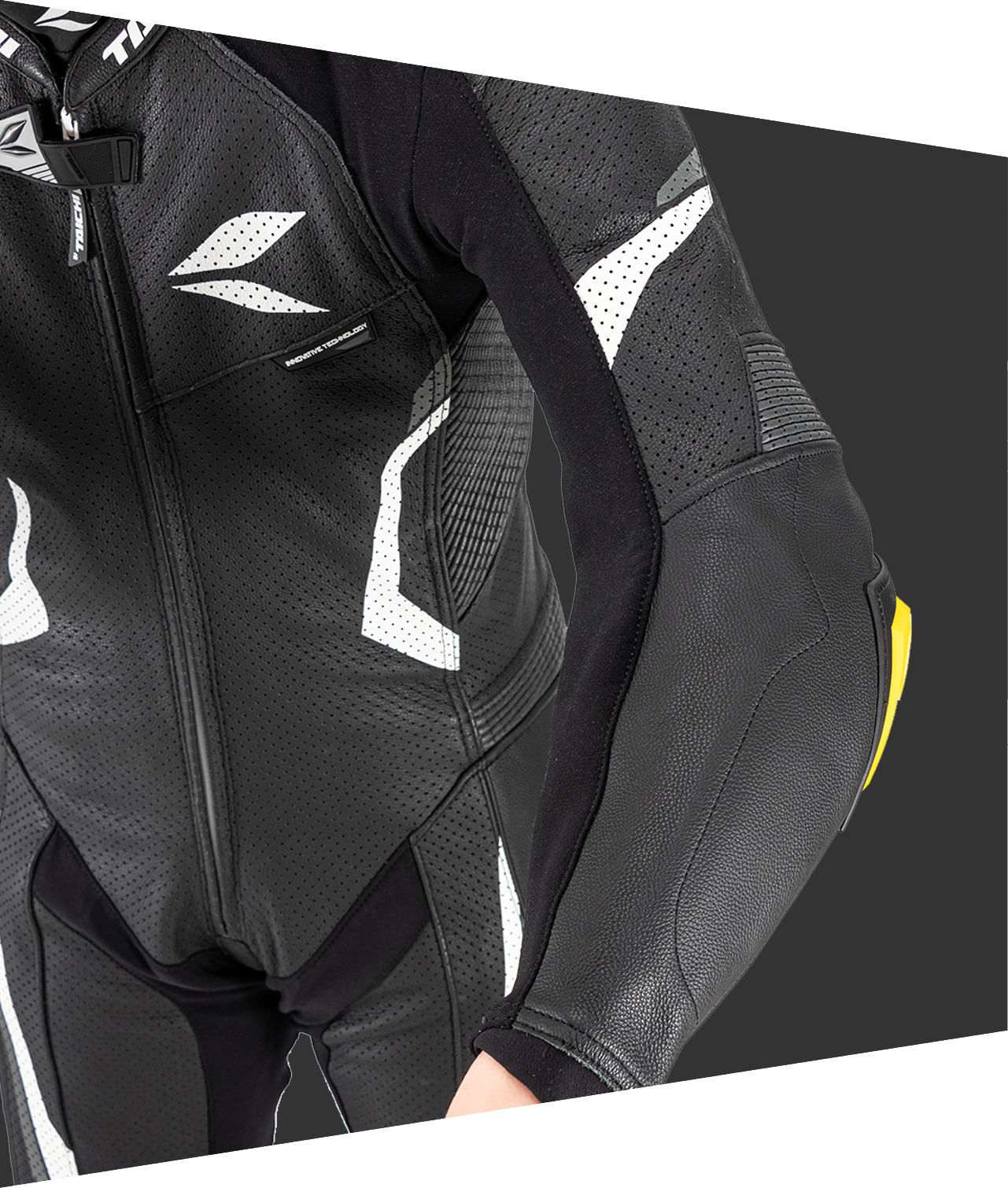 DETAILS.01
Highly durable and comfortable fitting
TAICHI racing leather suit is used original flexible leather for racing suits that is several times stronger than ordinary leather.
It has durability against pulling and tearing and support a rider who rides high speed while keeping comfortable wearing. ※Actual products may be different from the image.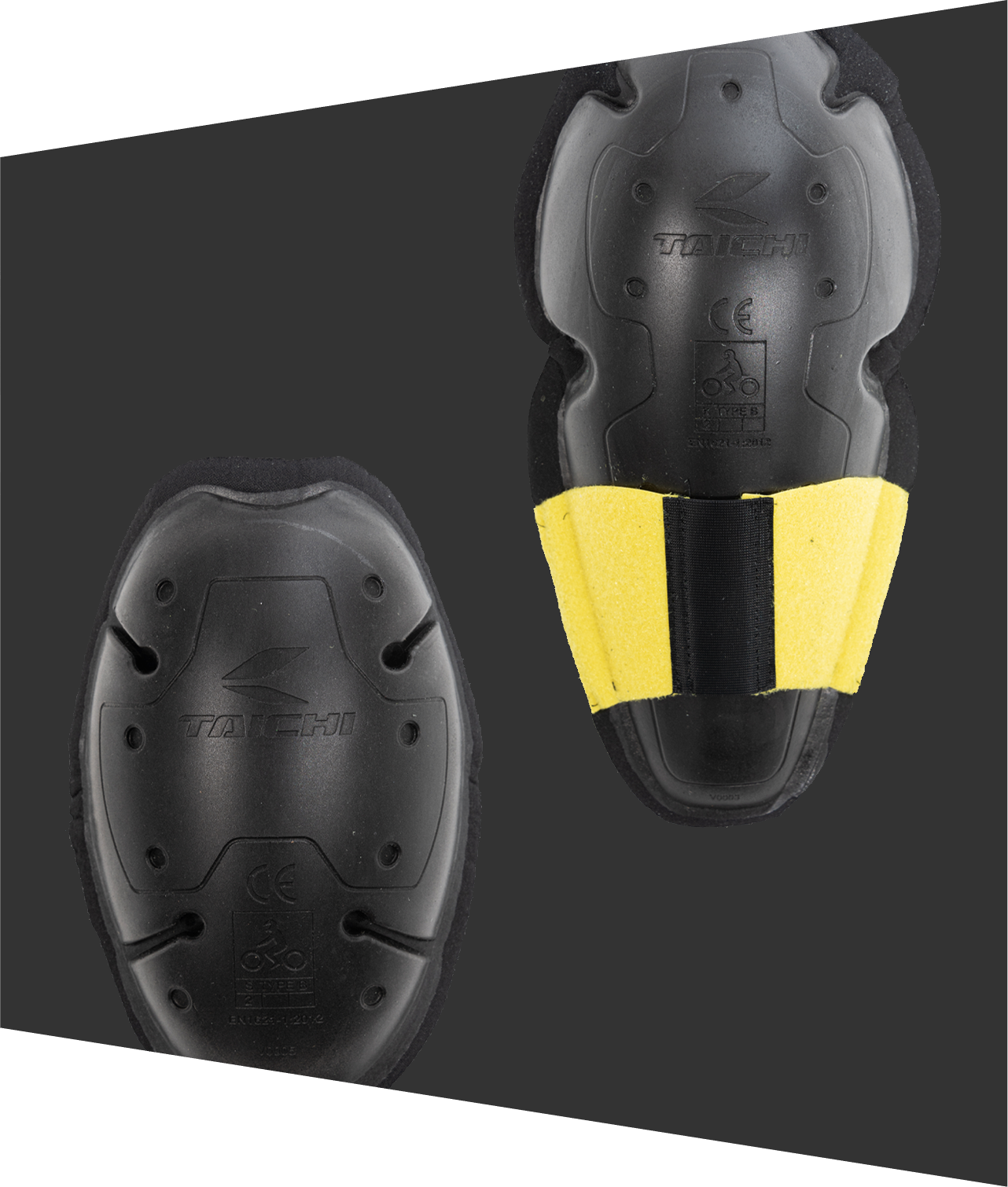 DETAILS.02
High protection protector
CE lv.2 approved protectors on shoulders, elbows and knees are standard equipment. It reduces damage caused by falls thanks to high flexibility and impact absorption. ※CE regulation: European safety performance certification standard to aim reducing Case fatality rate by traffic accident.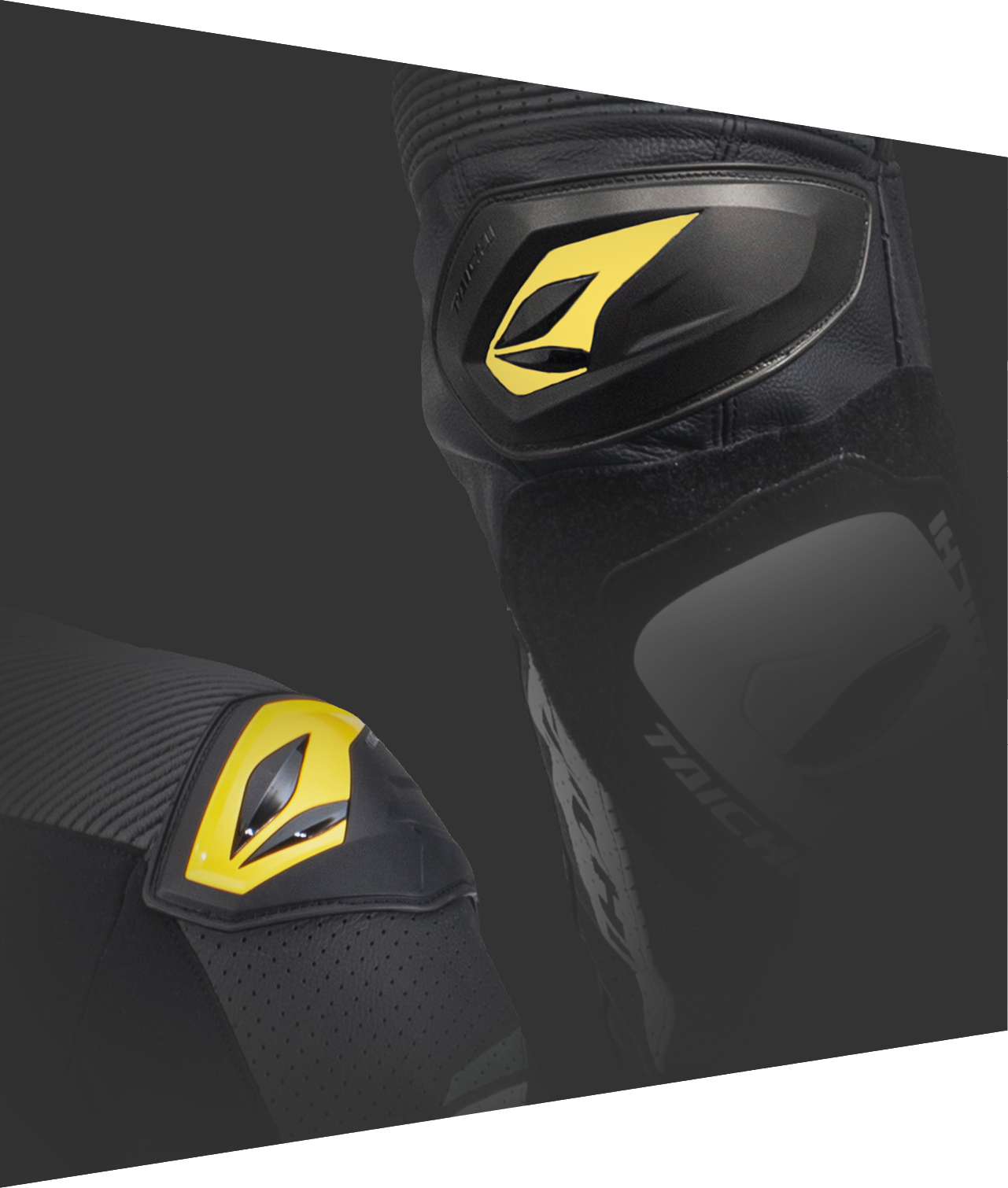 DETAILS.03
New TIPS on shoulder and knee
TAICHI original mold TIPS (Taichi Impact Protection Slider) made of resin on elbows, shoulders and knees to reduce the impact of fall down.
It spreads the impact of a fall from point to surface, suppresses catching on the road surface, slides the body, and reduces frictional resistance.
TIPS of shoulders and knees are new design and shape.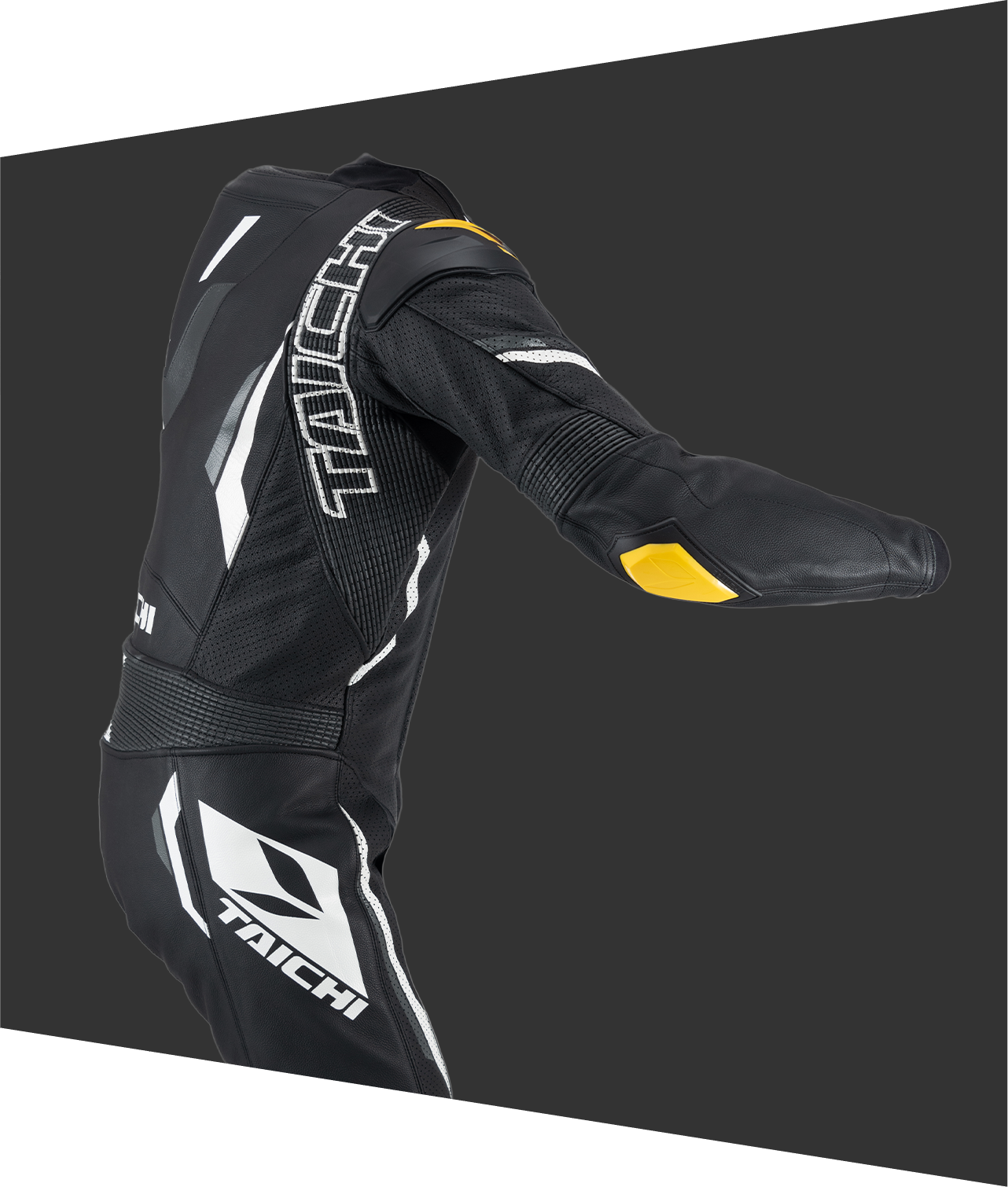 DETAILS.04
Anatomically 3D pattern
Anatomically 3D pattern, T.R.A.D. (Taichi Racing Active Design) for racing suit to support rider's movement.
It improves fitting to your body and realizes comfortable feeling during riding motorcycle.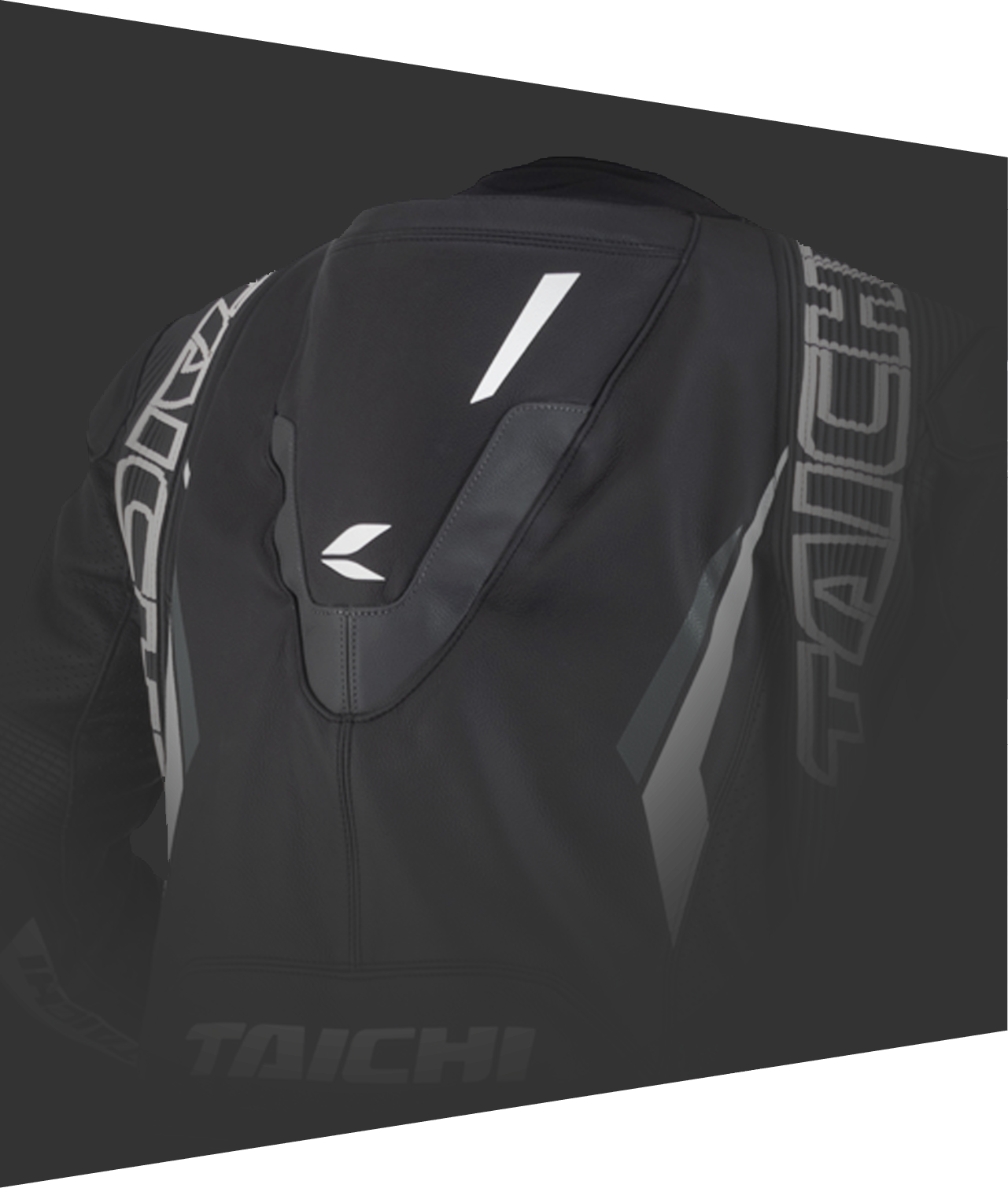 DETAILS.05
Neck support
A neck support for back and back of head to reduce damage caused by falls.
It is possible to add a bottle of hydration function (Water supply system) as option for endurance race.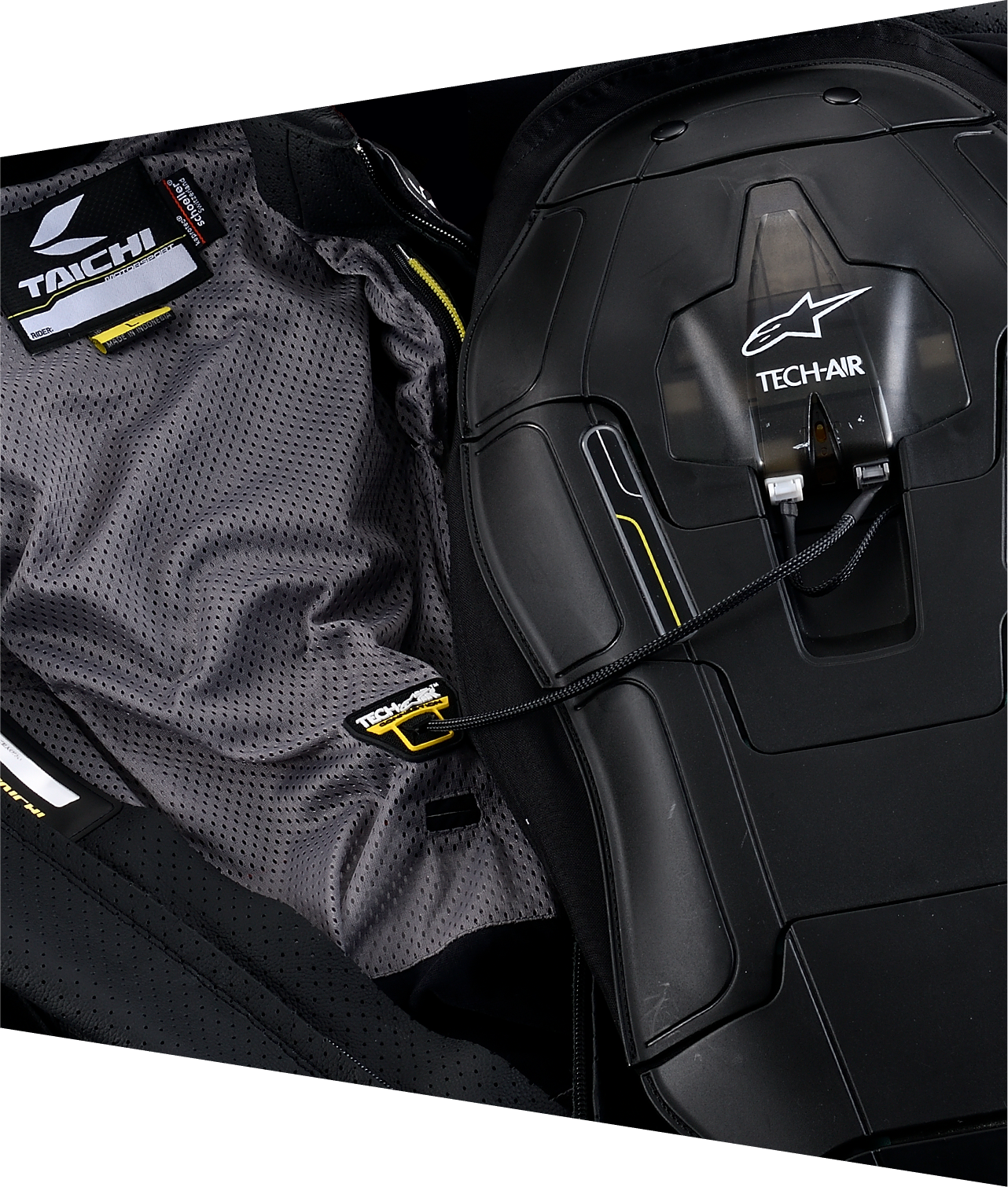 DETAILS.06
TECH-AIR® RACE Airbag system available(Only NXL109)
NXL109 is a model that is premised on attaching the Airbag (option) that is open by Alpinestars built-in sensor.
The airbag operates due to the impact, speed, and tilt angle and reduces the impact caused by falls.
STEALTH CE BACK PROTECTOR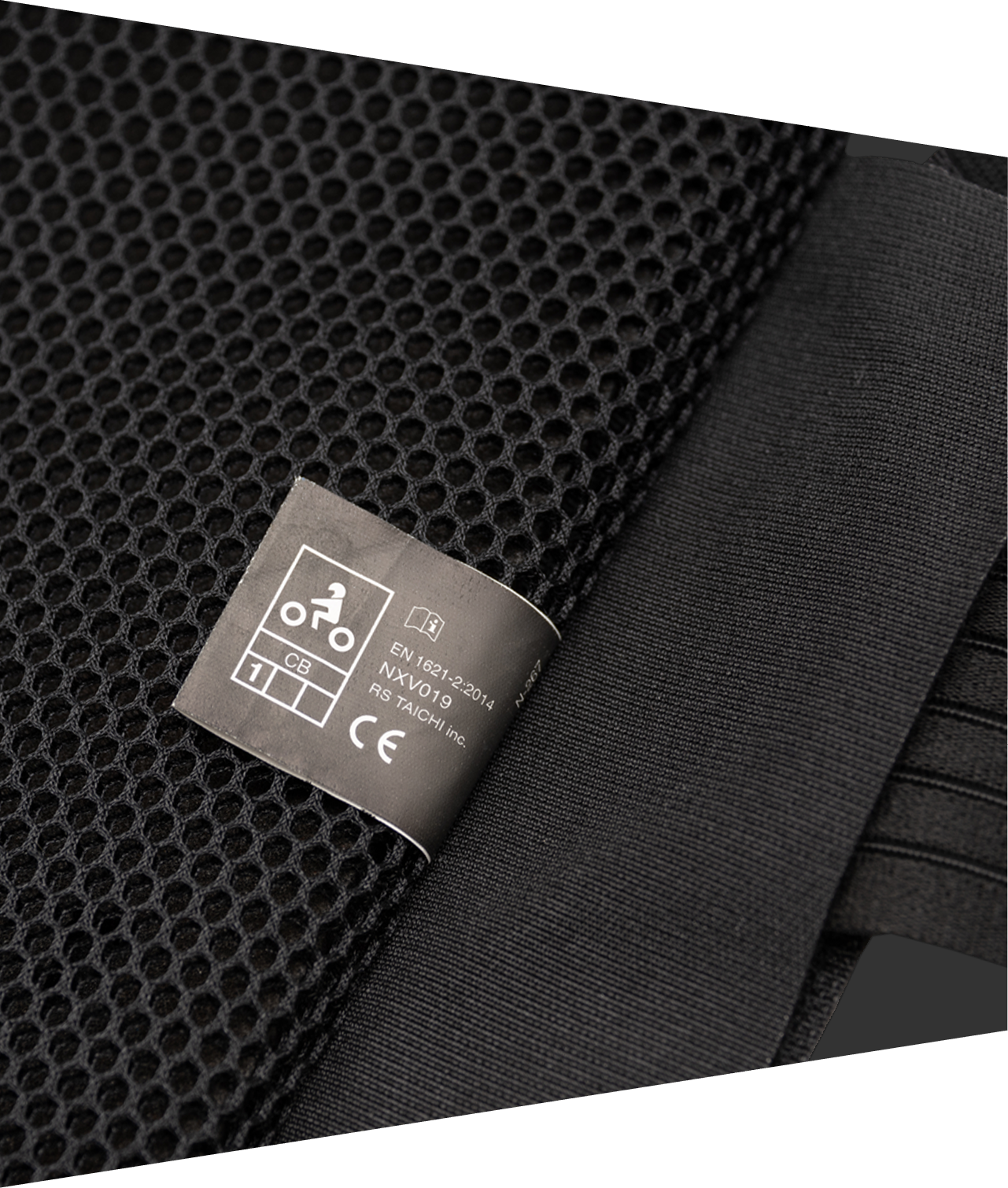 DETAILS.01
MFJ and CE lv.1 approved model
It's qualified for the MFJ Road Race Regulations from January 1, 2021.
Three-layer structure consisting of polyethylene hard gel and two base layer foams. CE lv.1 approved.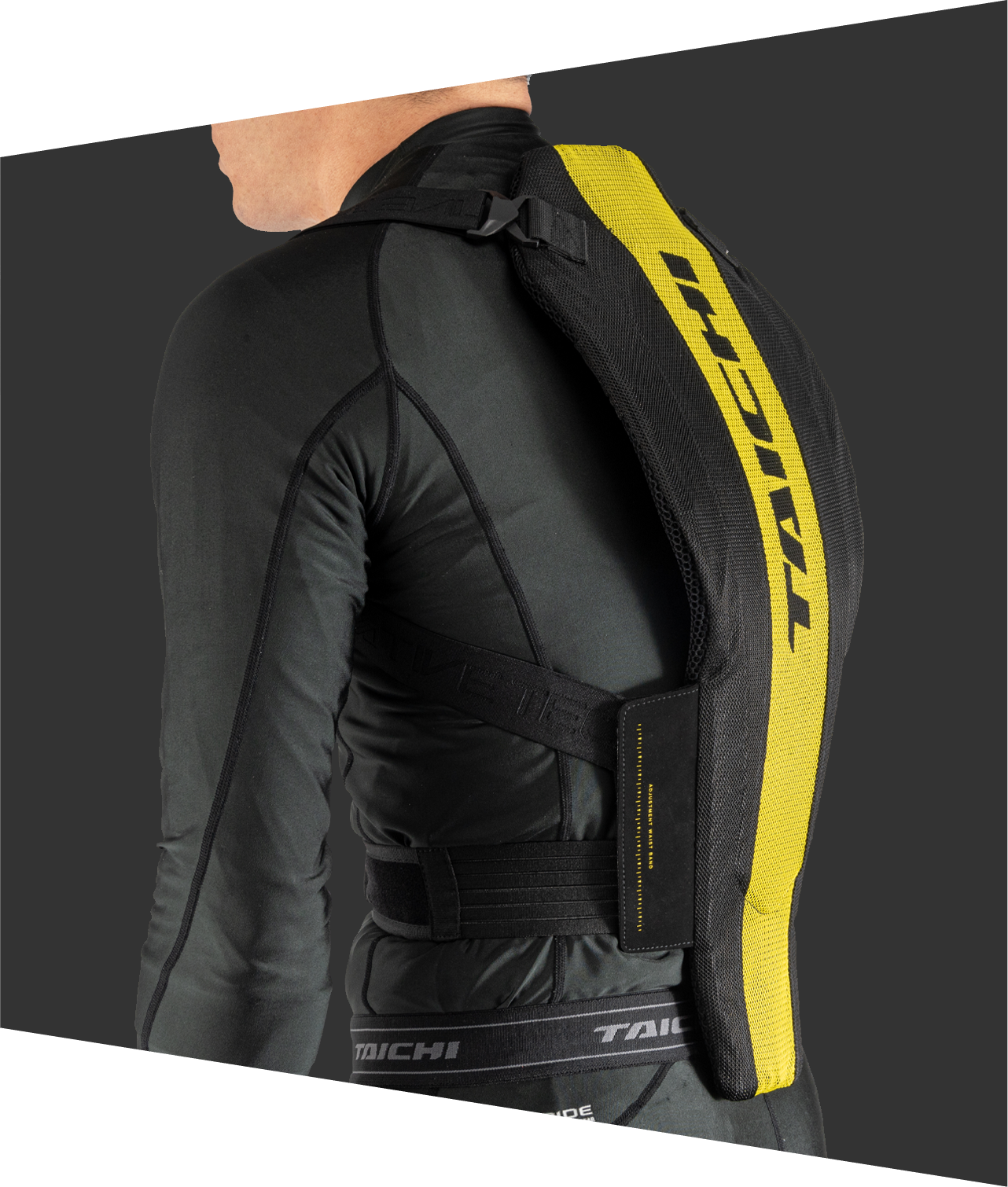 DETAILS.02
Slim and light weight
Light weight and slim design improve to fit your body and follow the movement. Air ventilation holes and 3D mesh improve breathability.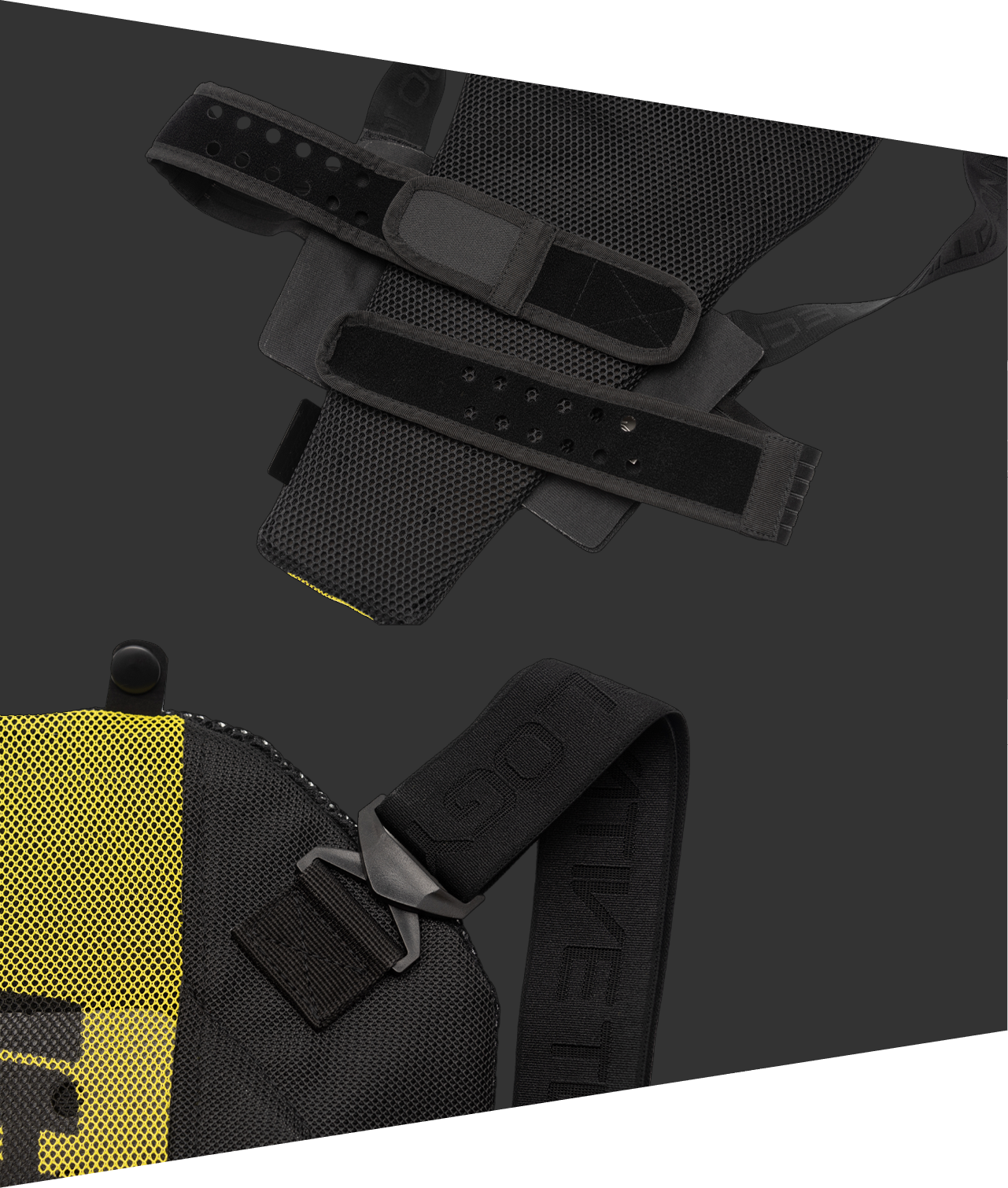 DETAILS.03
Adjustable belts are equipped
The shoulder belt and the waist belt to fit for your body.
By using extension belt, it is possible to adjust waist size for your body.
LINEUP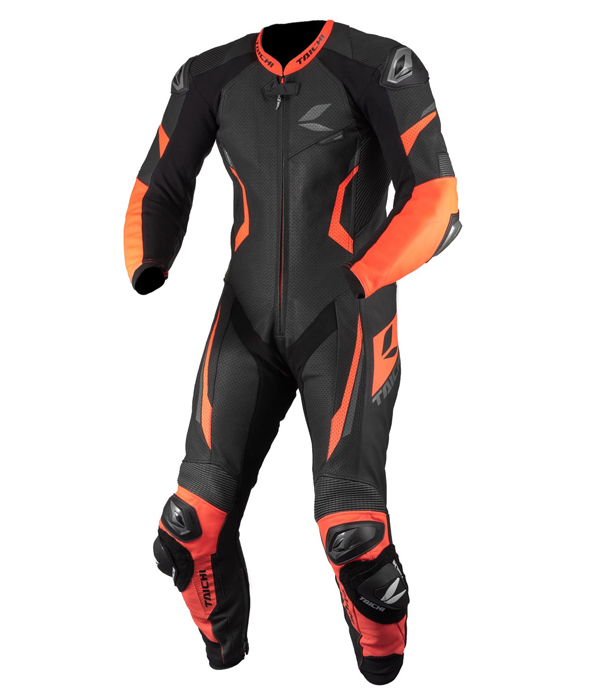 NXL307 | GP-WRX R307 RACING SUIT
COLOR:

BLACK/NEON RED

BLACK

BLACK/GREEN

BLACK/WHITE

BLACK/WHITE/RED



SIZE:

XS/46

S/48

MS

M

MW/50

LS

L

LW/52

XL

XLW/54

XXL/56

3XL/58

4XL/60

WM

WL
BLACK/GREEN is a limited quantity model.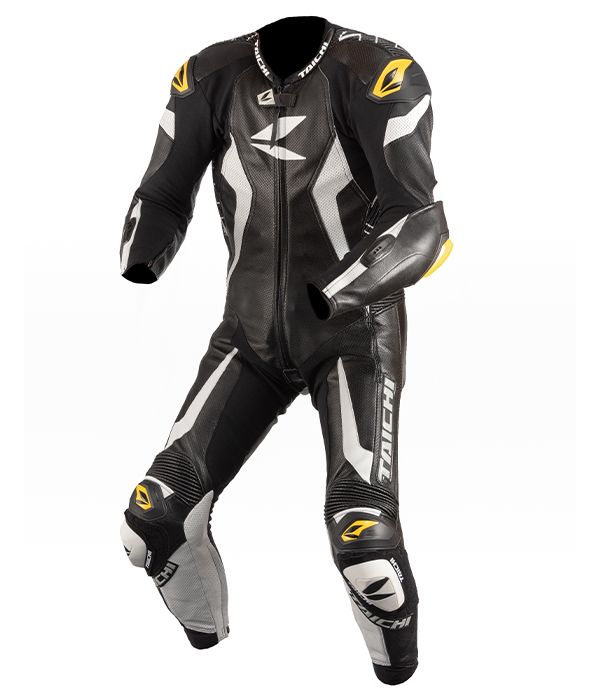 NXL109 | GP-EVO R109 RACING SUIT TECH-AIR®
COLOR:

BLACK

RED



SIZE:

SS

SR

SW

MS

M/50

MR

MW

M2W

LS

LR

L/52

LW

L2W

XLS

XL/54

XLR

XLW

XL2W

XXLS

XXLR

XXL/56

XXLW

3XL/58

4XL/60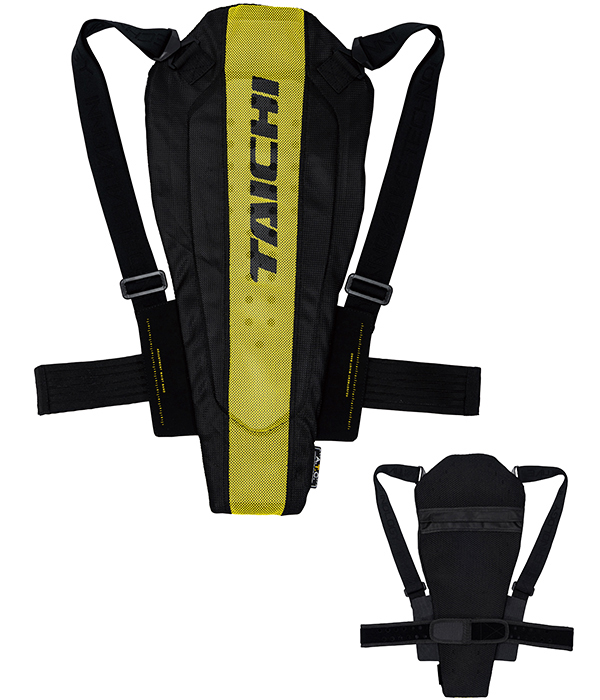 NXV019 | STEALTH CE BACK PROTECTOR
COLOR:

BLACK/YELLOW



SIZE:

ONE SIZE