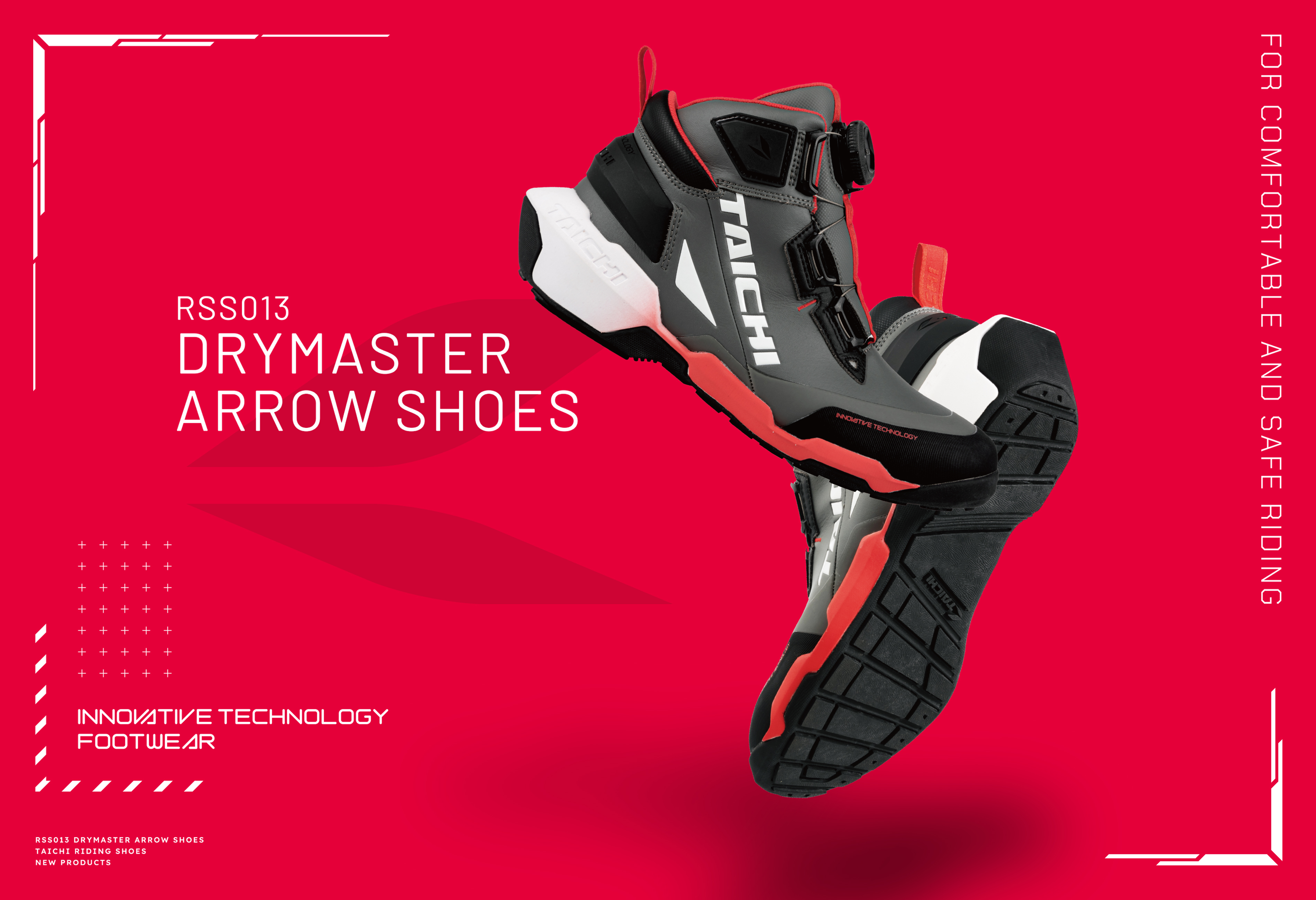 TAICHI RIDING SHOES
NEW PRODUCT RSS013
New riding shoes are launched from RS TAICHI. Adopting the BOA fit system, you can easily make fine adjustments to the fitting by dialing even while wearing gloves. Not only the upper but also the sole shape is TAICHI original design. It's unique style with safely riding shoes.
PRODUCT DETAILS RSS013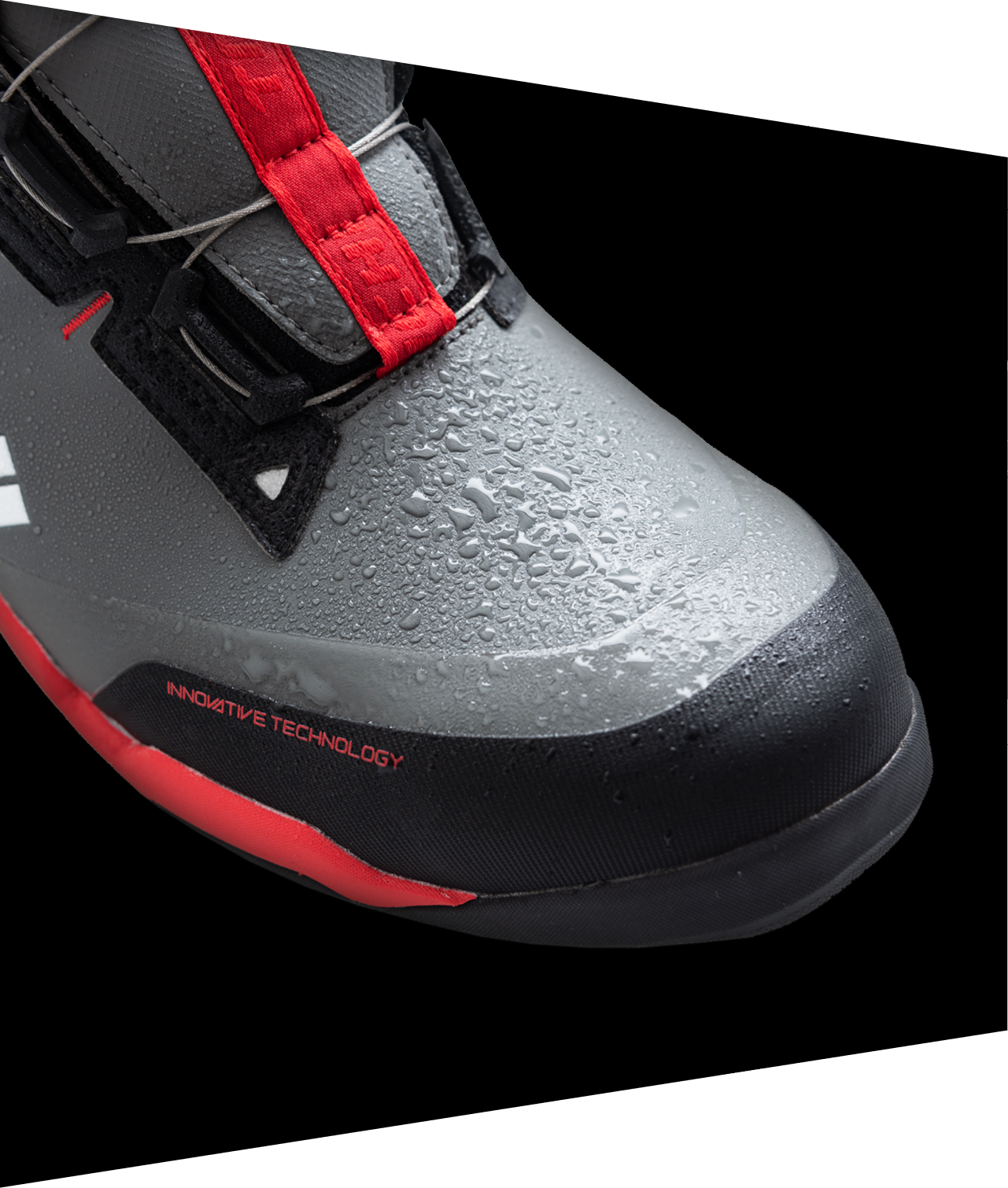 DETAILS.01
Waterproof and Breathable "DRYMASTER"
TAICHI's original waterproof and breathable material DRYMASTER not only responds to sudden rainy weather, but also reduces the moisture trapped in the shoes and realizes comfortable touring.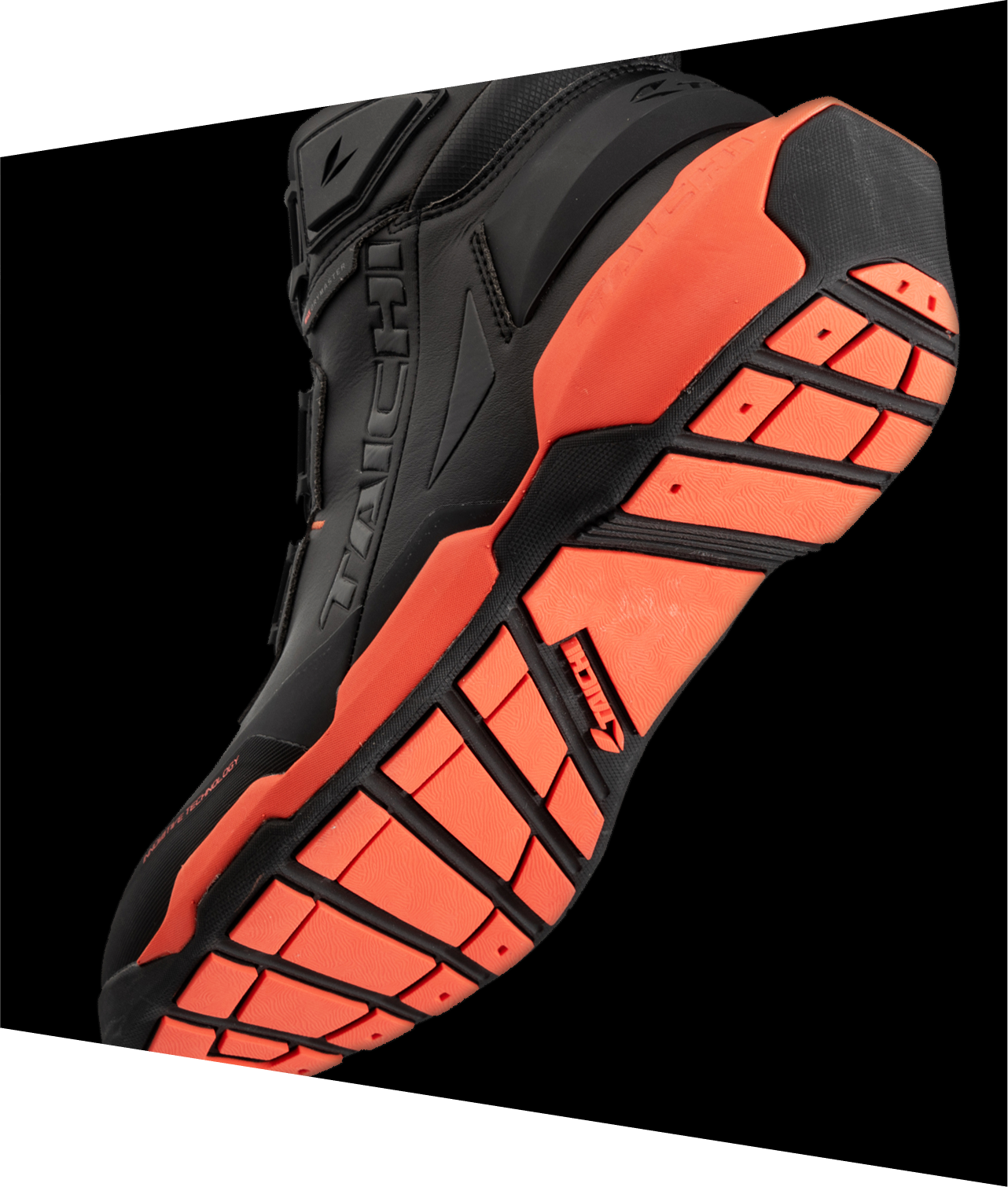 DETAILS.02
Silhouette that expresses a sense of speed
The original sole, which accentuates the unique shape, contributes not only to the design but also to improving the protection ability when fall down.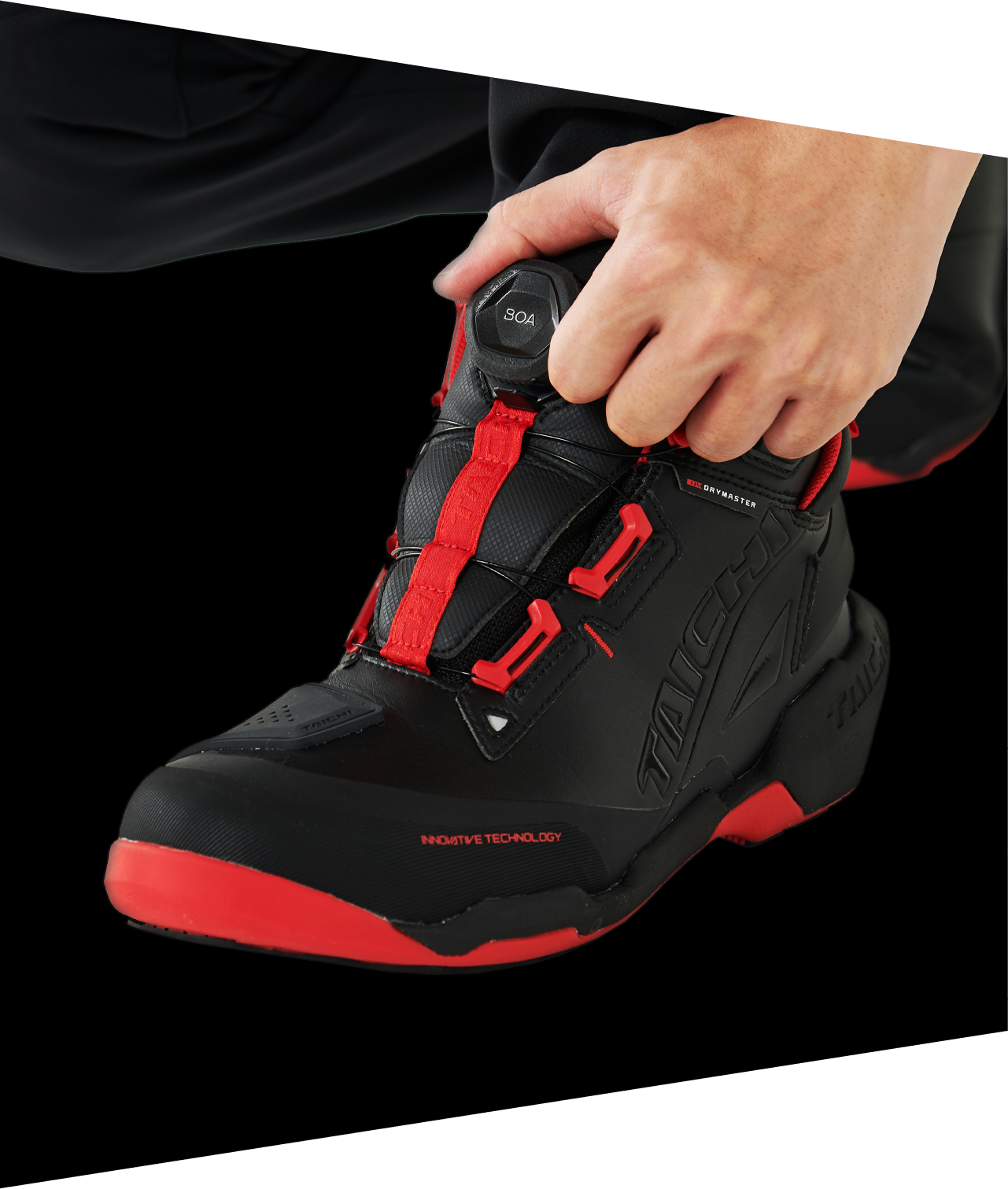 DETAILS.03
Center dial system
BOA® M4 is used for the large dial that can be operated even while wearing gloves.Center dial system allows the stainless steel laces to be loosened quickly.
PRODUCT DETAILS RSS010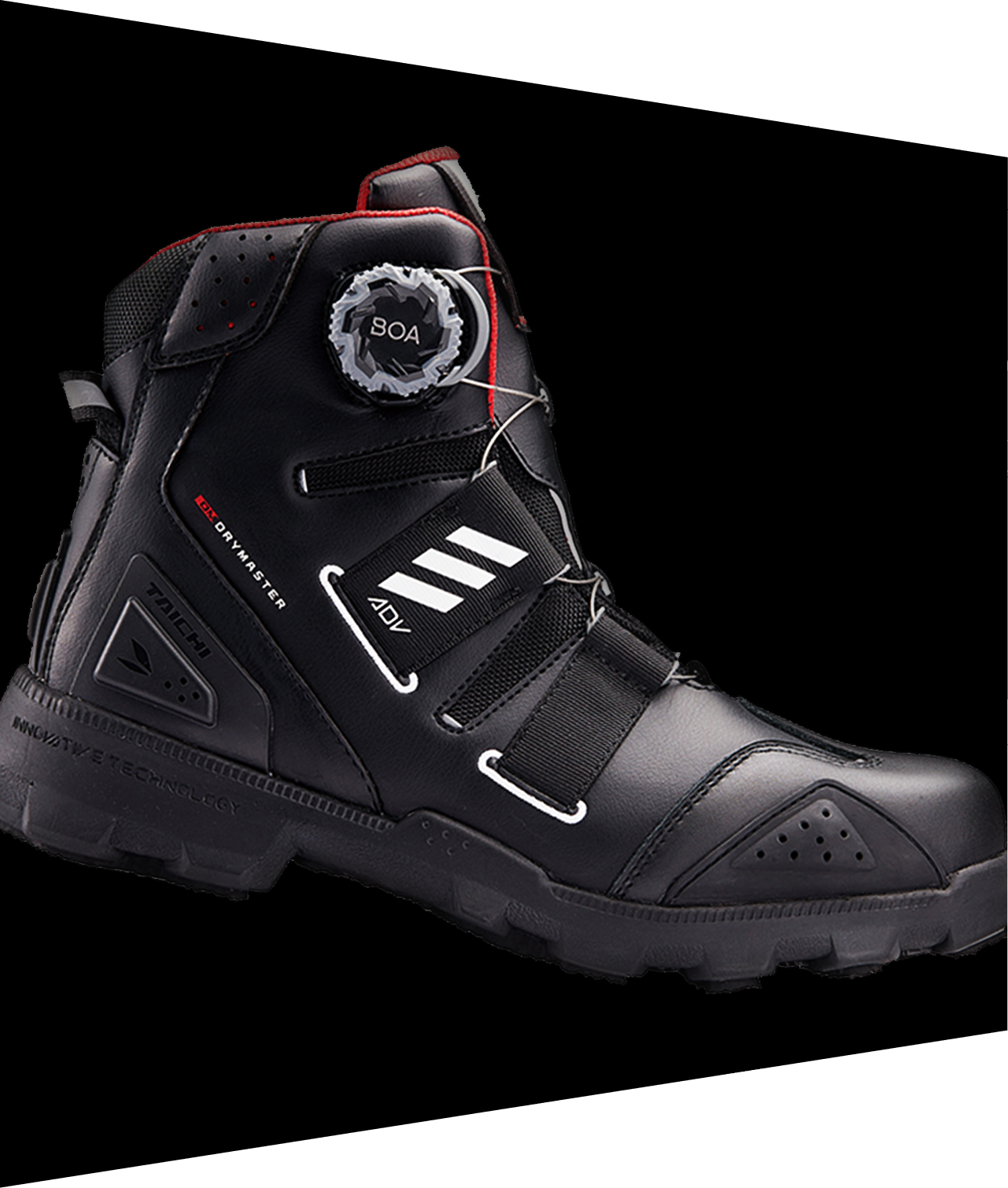 DETAILS.01
Tough and Protective
Equipped protector on inside ankle and outside little toe etc. Not only protect rider's foot when accident but also equipped material to avoid friction on inside heel, reduce damage from friction with the motorcycle.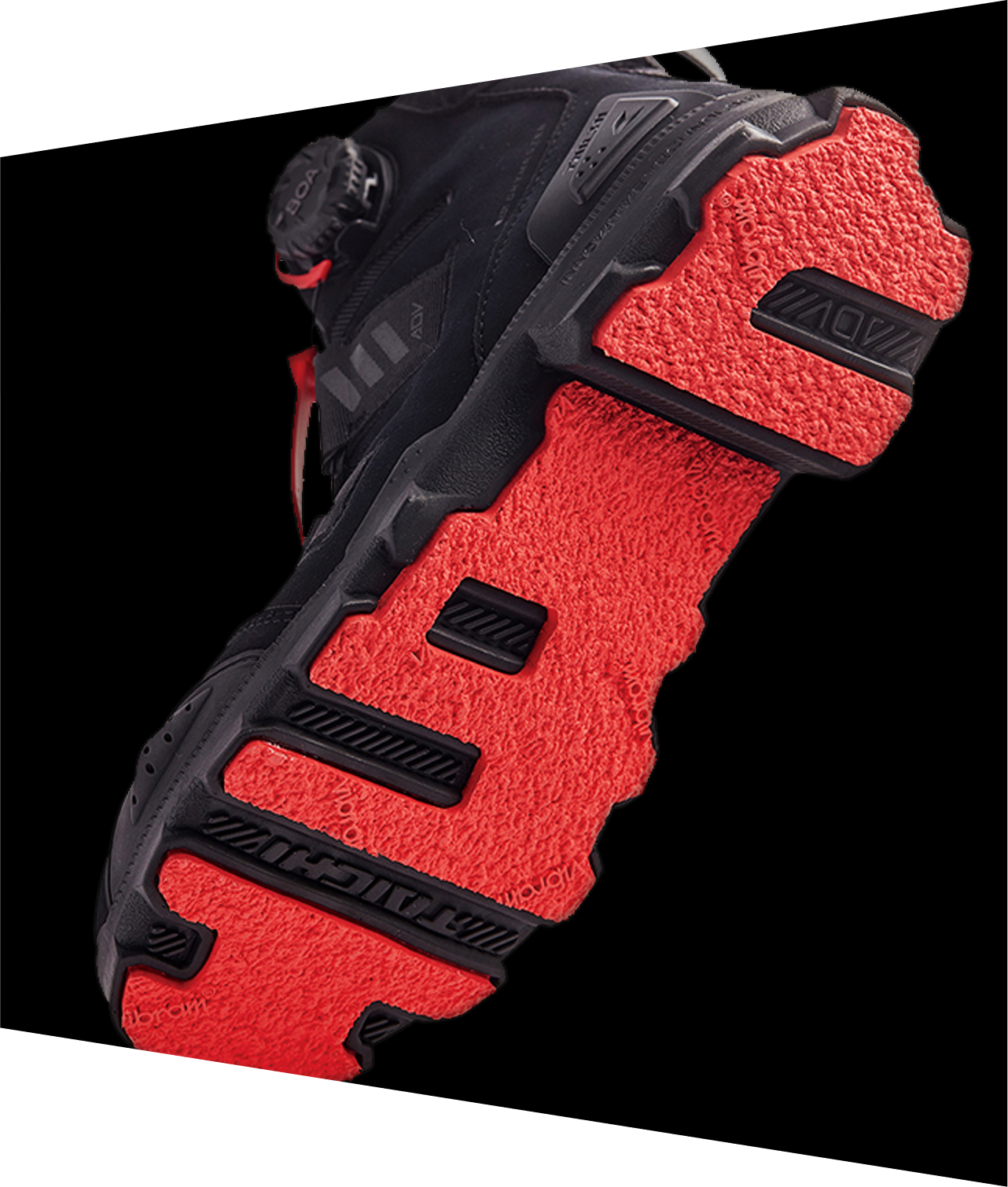 DETAILS.02
Original Sole fit with various field.
Equipped TAICHI original designed Vibram sole makes superior grip on ridge road. Used lightweight EVA material on middle sole.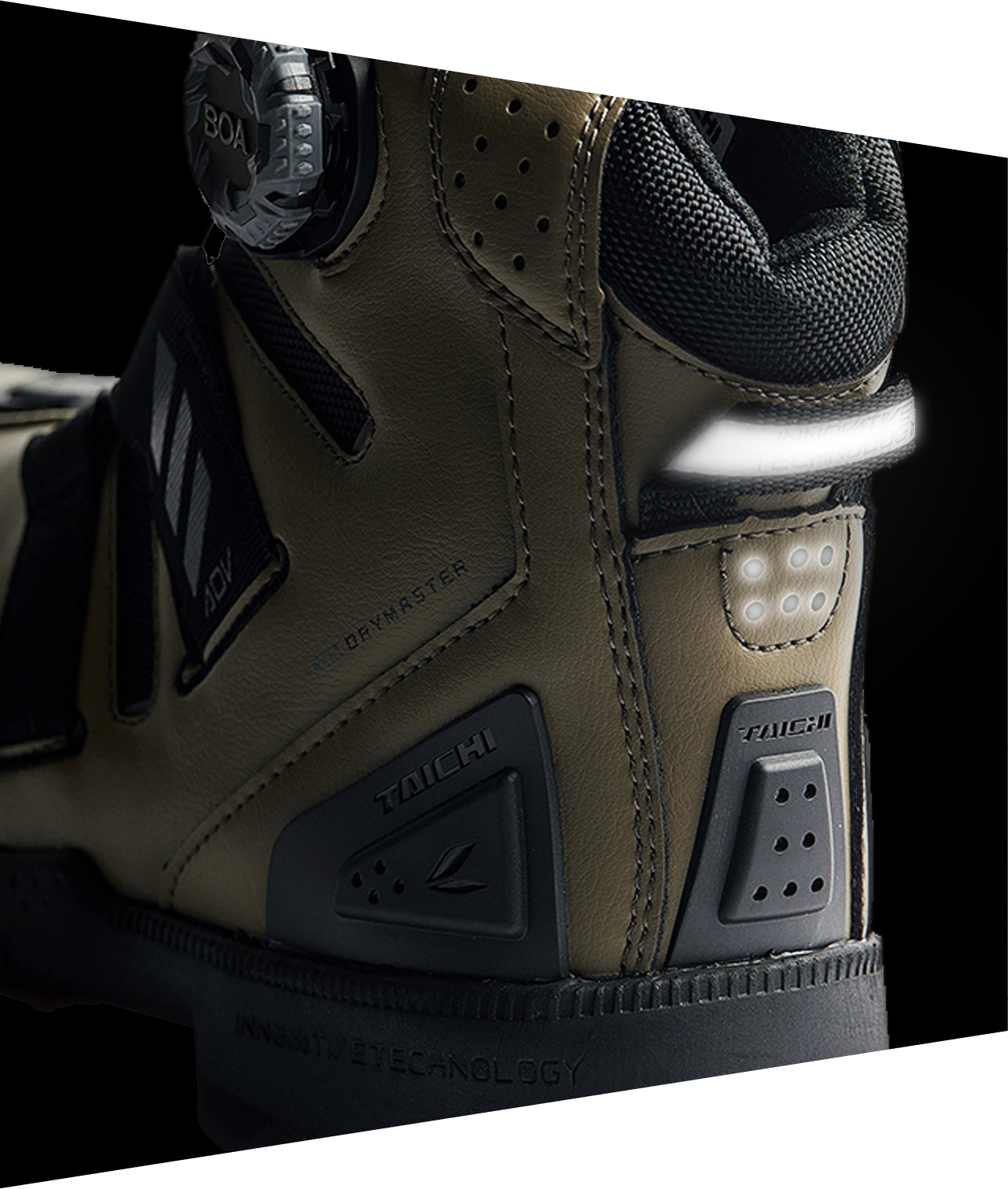 DETAILS.03
Secure the safety in nighttime.
Equipped reflector for visibility in nighttime. Reflects the headlights of vehicles from behind.
PRODUCT DETAILS RSS011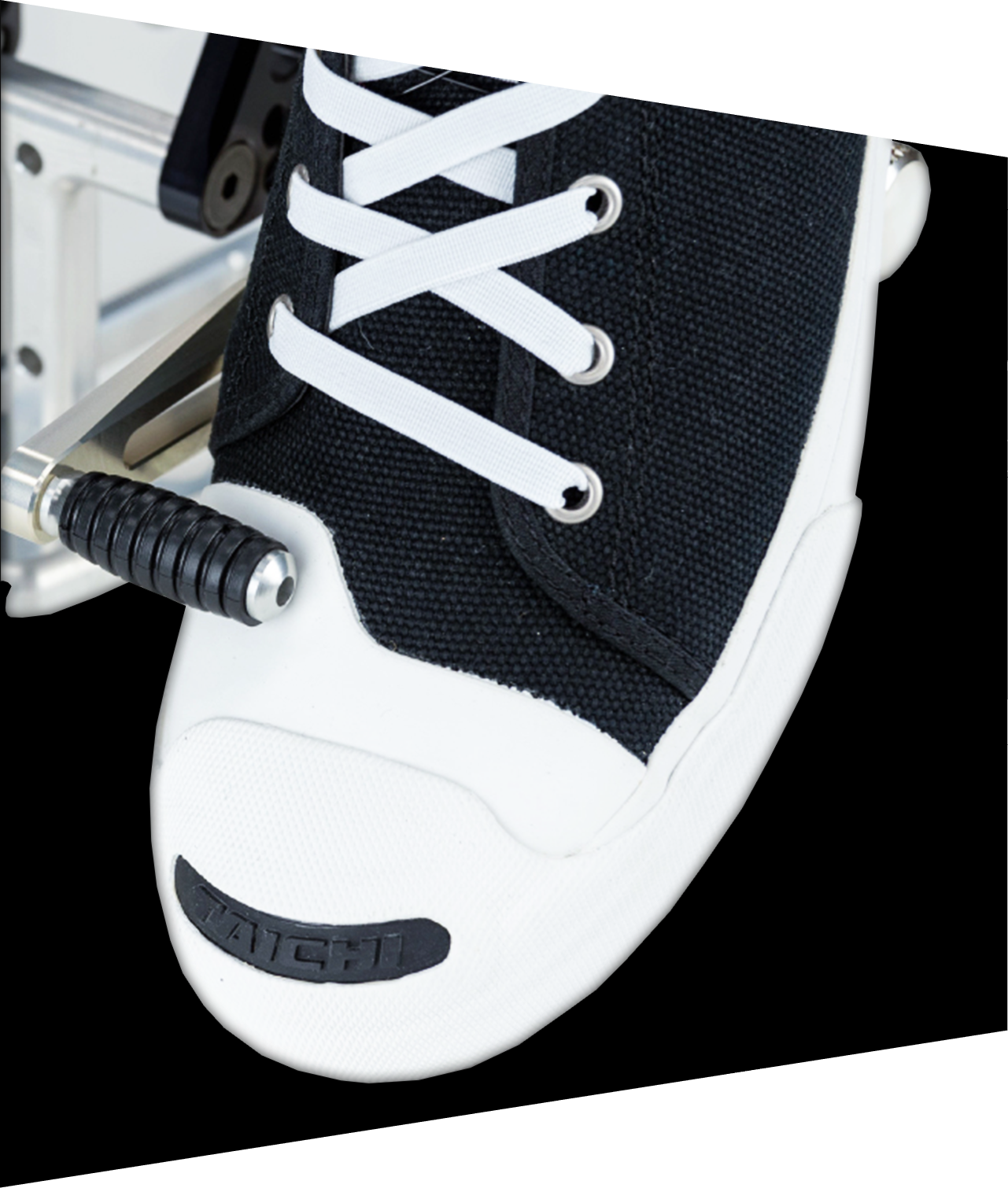 DETAILS.01
Functionality as riding shoes
Equipped shift guard for reduce the damage from shift changing. Especially on the left foot, which is easy to damage, has a large supports for various pedal operations.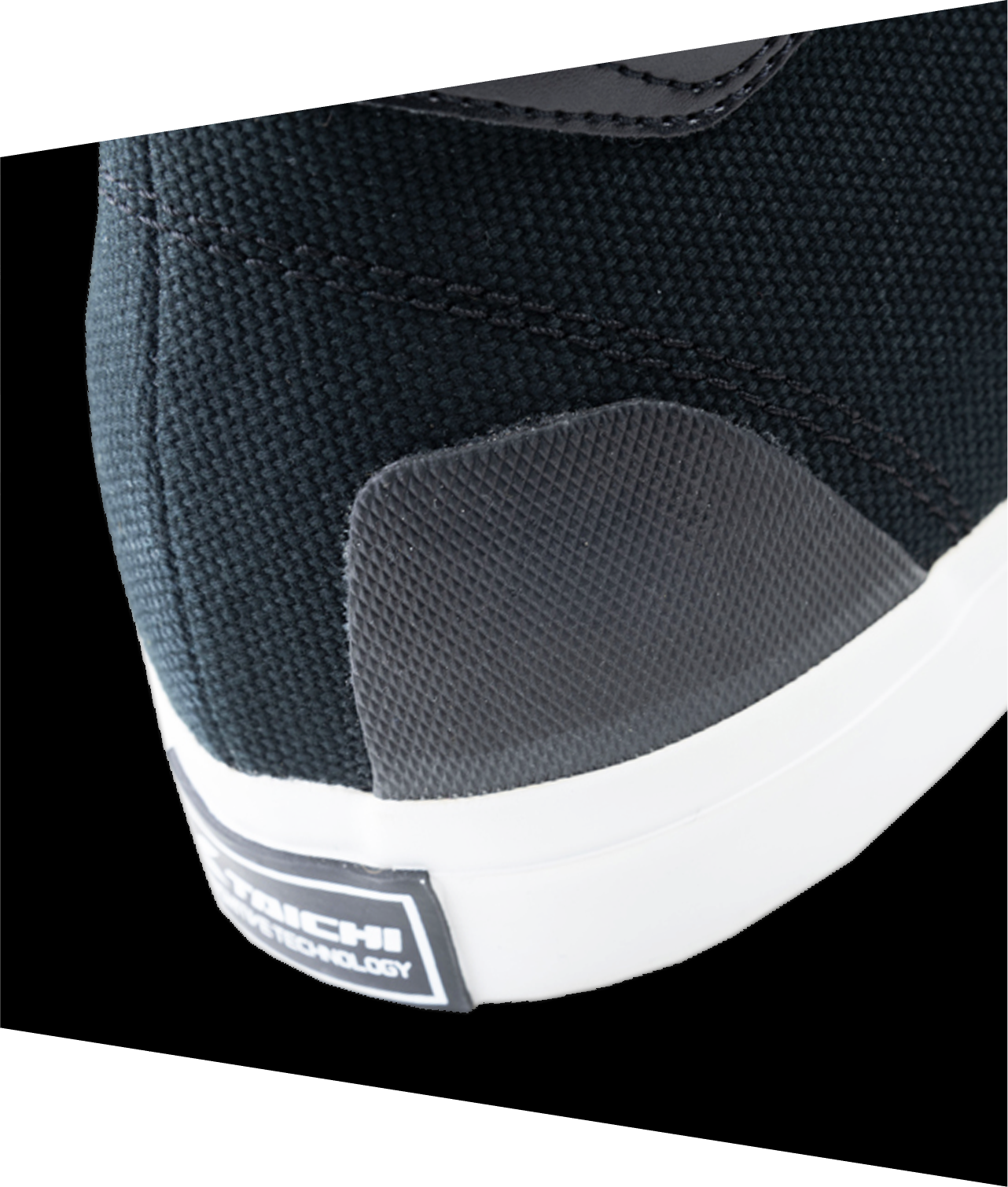 DETAILS.02
Protection for foot
Equipped hard protection for ankle reduce the impact. Material to avoid friction on inside of heel, reduce damage from friction with the motorcycle.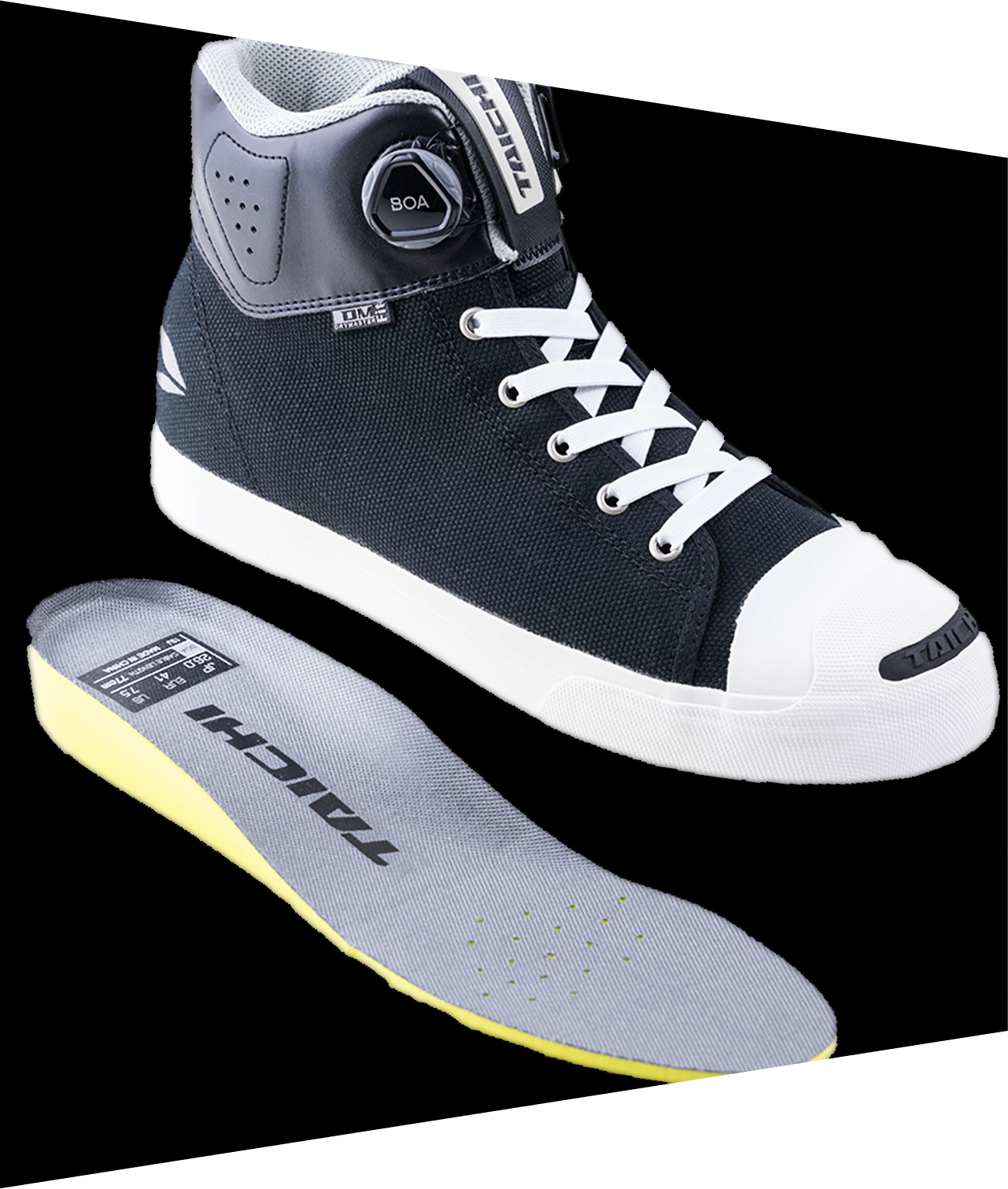 DETAILS.03
Comfortable to walk
Thickness and gentle shape from arch to heel insole reduces fatigue during walking.
LINEUP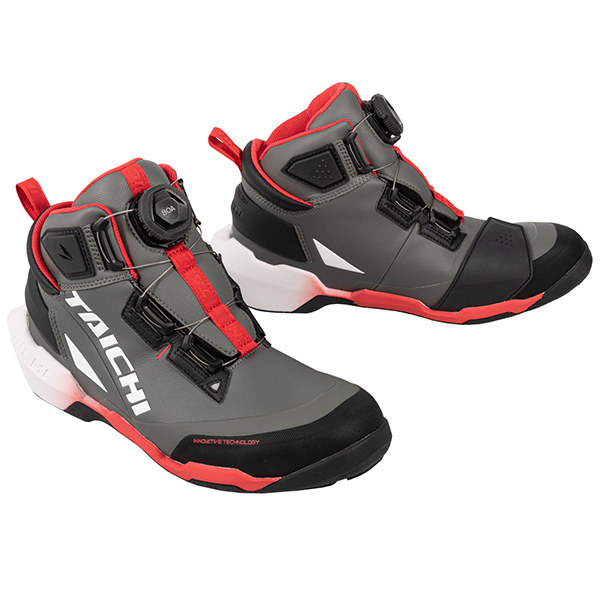 RSS013 DRYMASTER ARROW SHOES
COLOR:

BLACK

BLACK RED

BLACK ORANGE

BLACK WHITE

ROCKET GRAY



SIZE:

23.0cm

23.5cm

24.0cm

24.5cm

25.0cm

25.5cm

26.0cm

26.5cm

27.0cm

27.5cm

28.0cm

28.5cm

29.0cm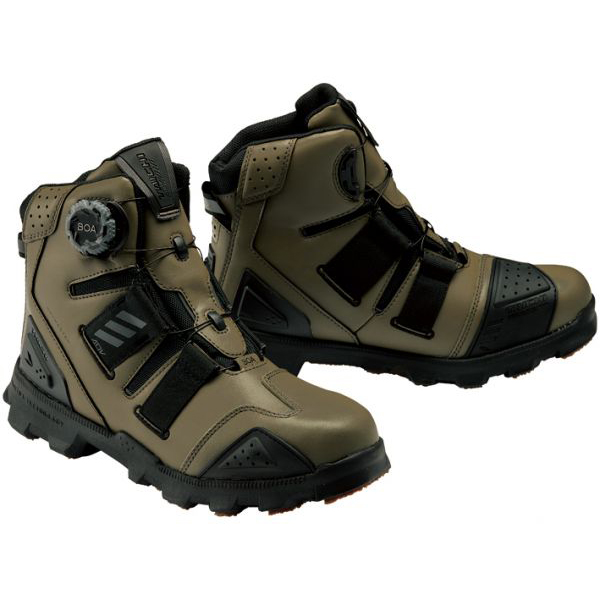 RSS010 DRYMASTER COMBAT SHOES
COLOR:

BLACK WHITE

KHAKI

DARK GRAY

MELT CAMO

SUEDE BLACK

SUEDE BROWN



SIZE:

23.0cm

23.5cm

24.0cm

24.5cm

25.0cm

25.5cm

26.0cm

26.5cm

27.0cm

27.5cm

28.0cm

28.5cm

29.0cm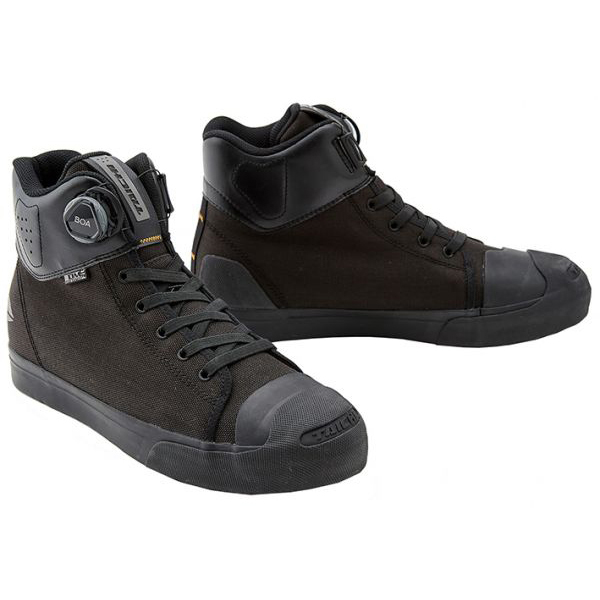 RSS011 DRYMASTER-FIT HOOP SHOES
COLOR:

BLACK

GRAY

TRIVELA DENIM

CORDURA BLACK

CORDURA KHAKI

ALL BLACK

SHIBUYA BLACK



SIZE:

23.0cm

23.5cm

24.0cm

24.5cm

25.0cm

25.5cm

26.0cm

26.5cm

27.0cm

27.5cm

28.0cm

28.5cm

29.0cm