INFORMATION:2019.10.11
New Product Information DRYMASTER COMBAT SHOES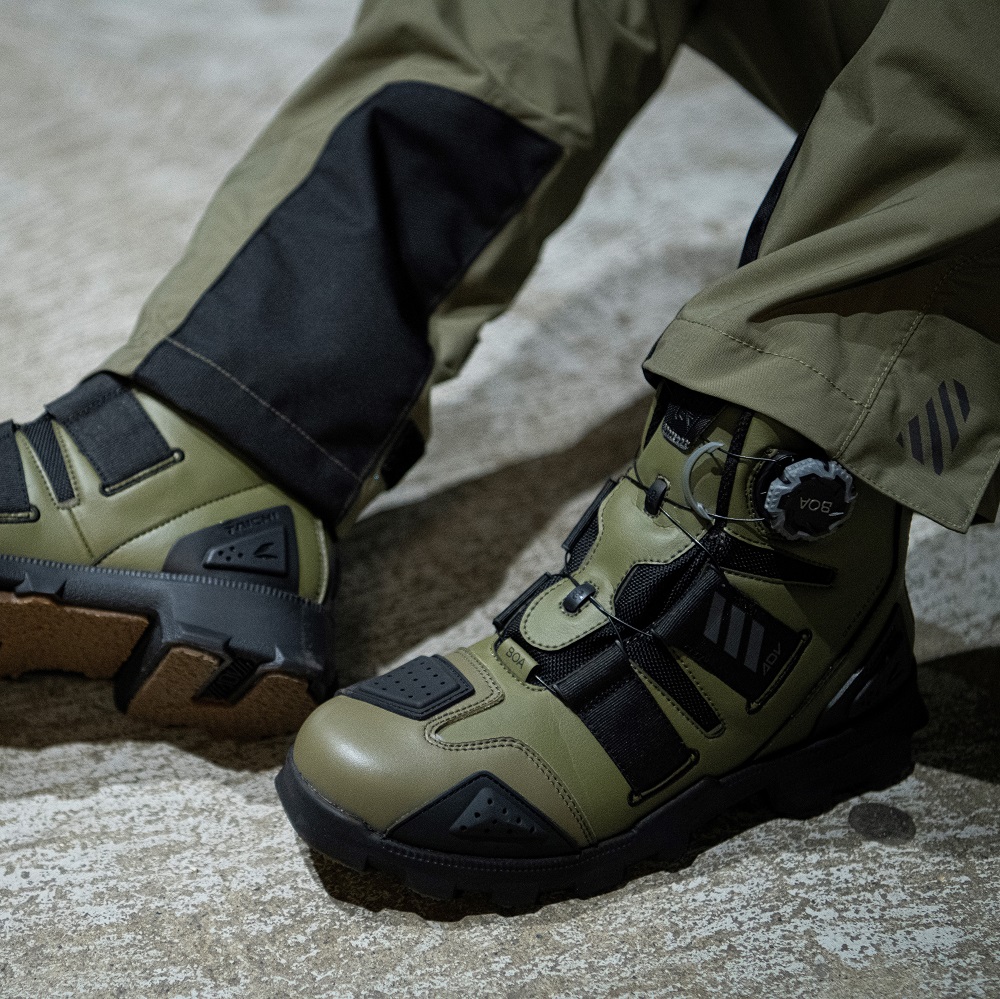 The new RSS010 DRYMASTER COMBAT SHOES will be available November.
・These riding shoes, based on the adventure concept design, have been adopted the original molded sole of RS TAICHI equipped with an excellent grip on rough roads.Three sole colors are available to match the upper part color of the shoes.
・DRYMASTER has been inserted for waterproof and moisture permeability functions provides comfort even in bad weather conditions.
・The BOA DIAL, offers convenience for wearing and taking off, has newly been adopted the large M4 type system making it easy to lock and release even with the gloves on.
・The SUEDE BLACK and SUEDE BROWN of suede has the pull tab as one point accessory.
We hope to inform you soon about how to order and information on trying out the shoes in stores.