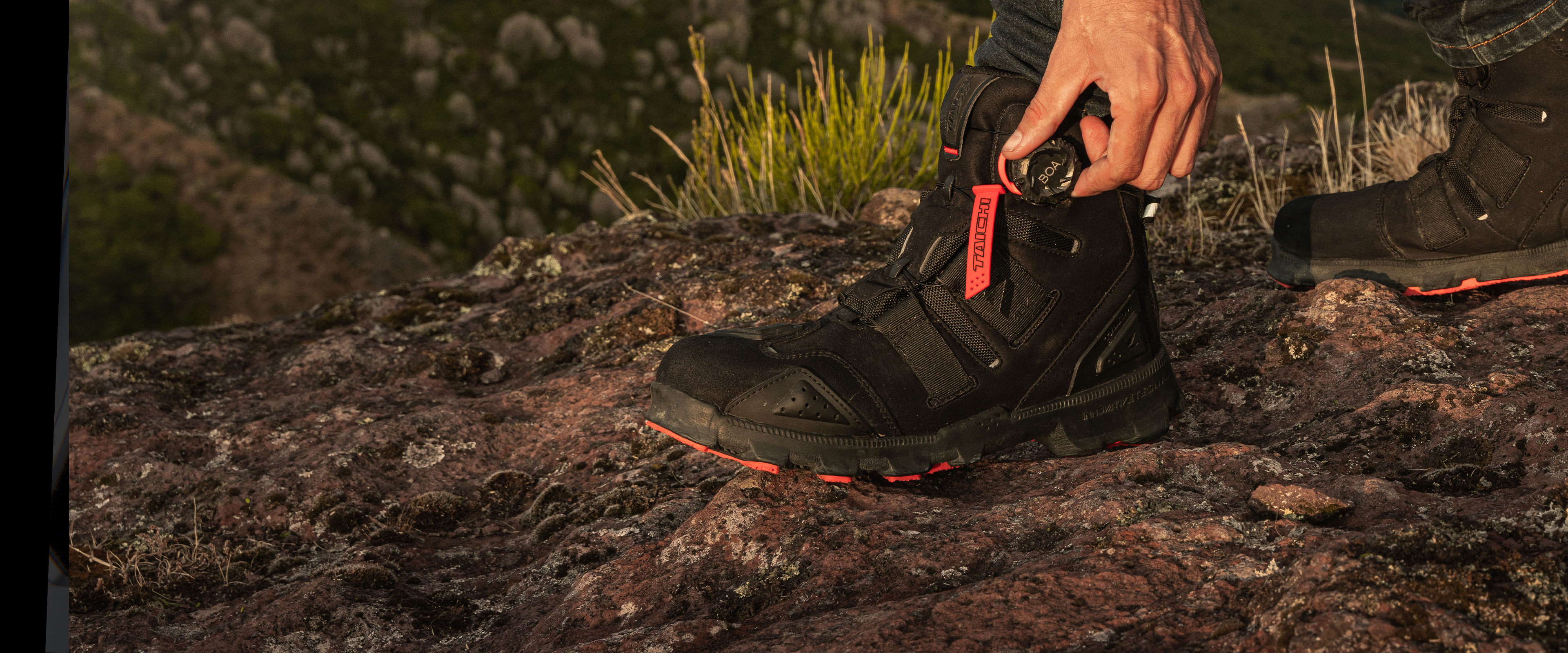 TAICHI RIDING SHOES
RSS010 / RSS011
All 4 lineup of RS TAICHI foot wear. All riding shoes adopt BOA® fittings system which helps easy adjustment due to dial action. Shoes that emphasize individuality due to not only outer original designed but also sole.It's writing to announce here our latest waterproof shoes 「RSS010 DRYMASTER COMBAT SHOES」 and 「RSS011 DRYMASTER-FIT HOOP SHOE」.
PRODUCT DETAILS RSS010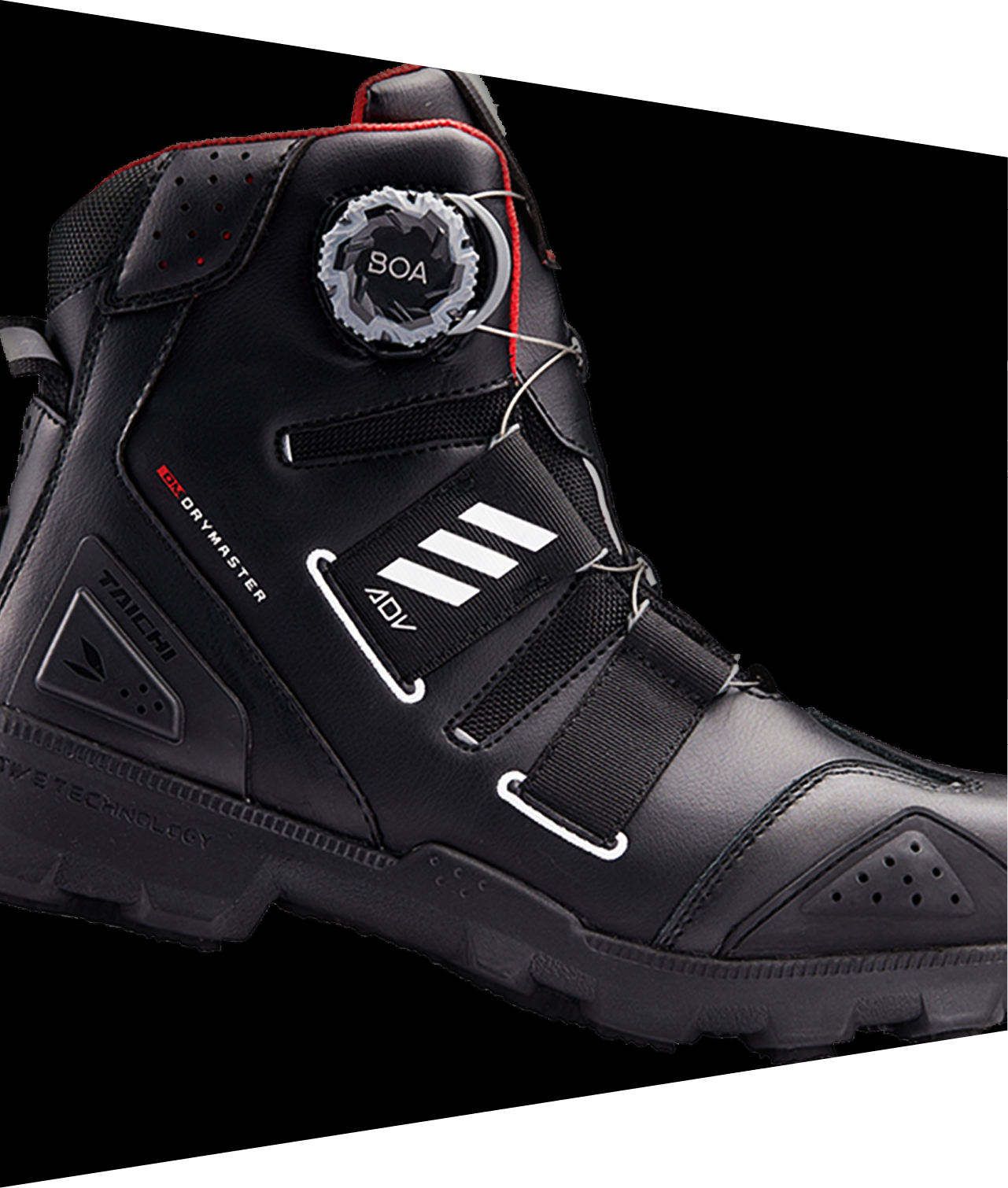 DETAILS.01
Tough and Protective
Equipped protector on inside ankle and outside little toe etc. Not only protect rider's foot when accident but also equipped material to avoid friction on inside heel, reduce damage from  friction with the motorcycle.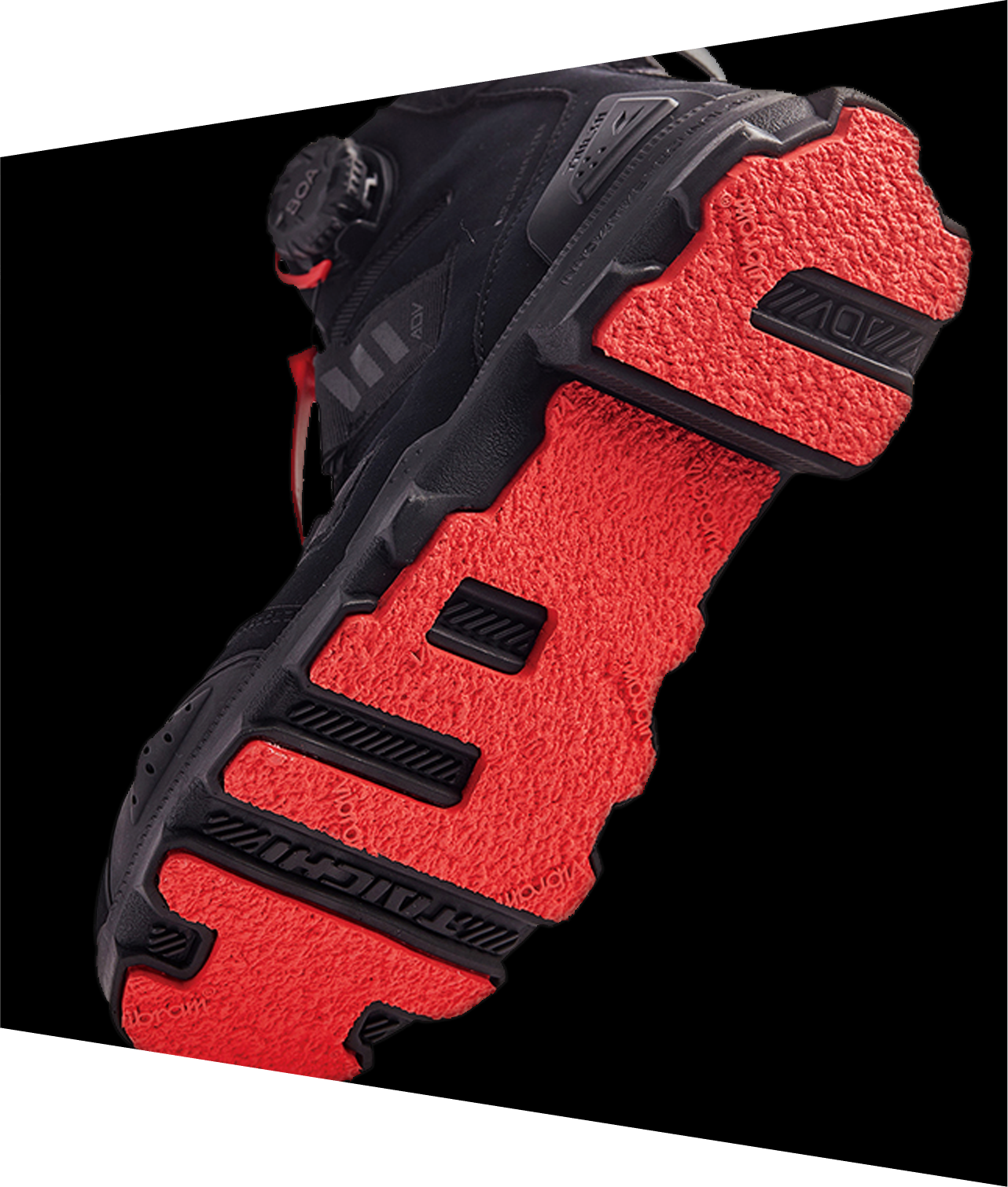 DETAILS.02
Original Sole fit with various field.
Equipped TAICHI original designed Vibram sole makes superior grip on ridge road. Used lightweight EVA material on middle sole.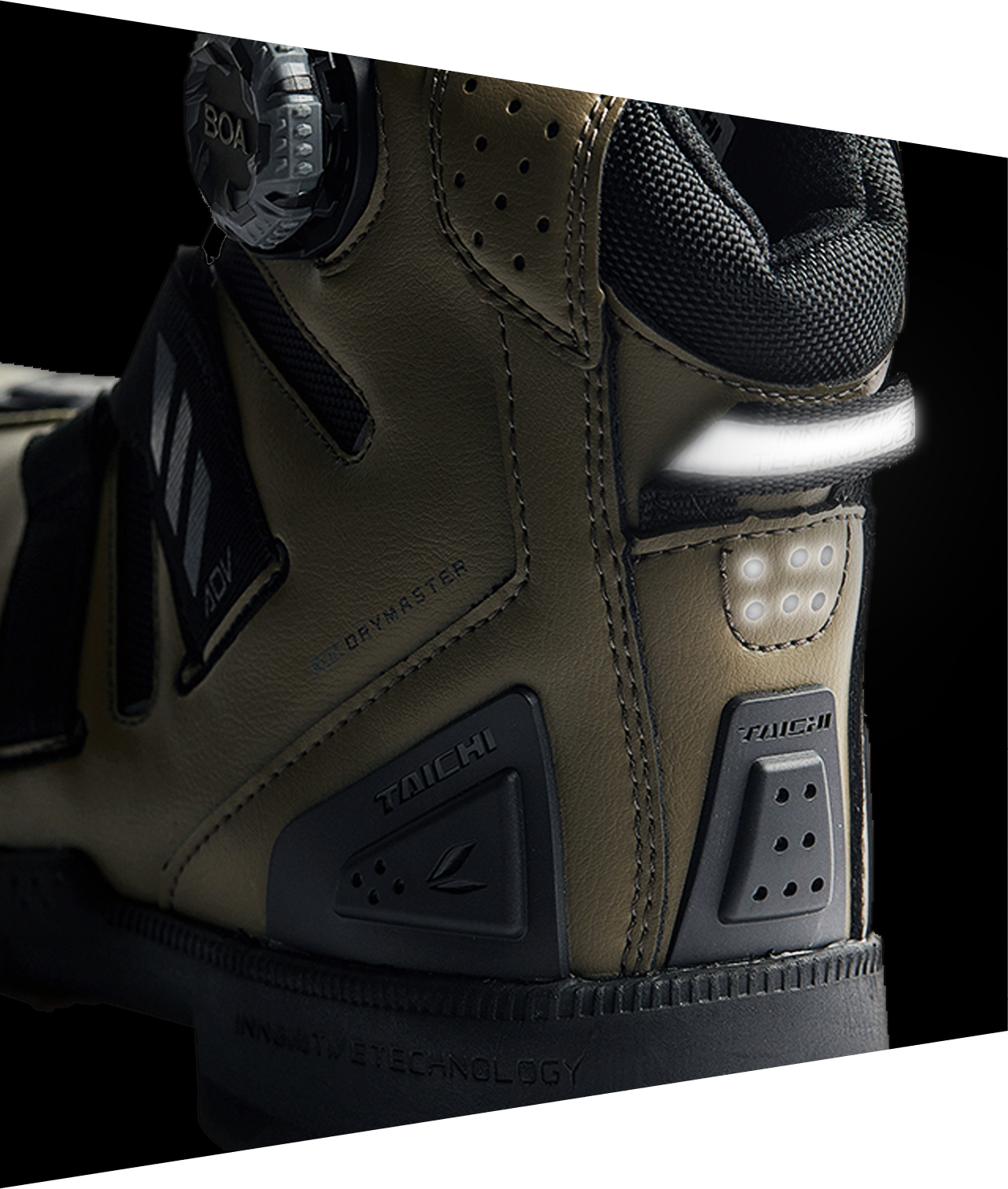 DETAILS.03
Secure the safety in nighttime.
Equipped reflector for visibility in nighttime. Reflects the headlights of vehicles from behind.
PRODUCT DETAILS RSS011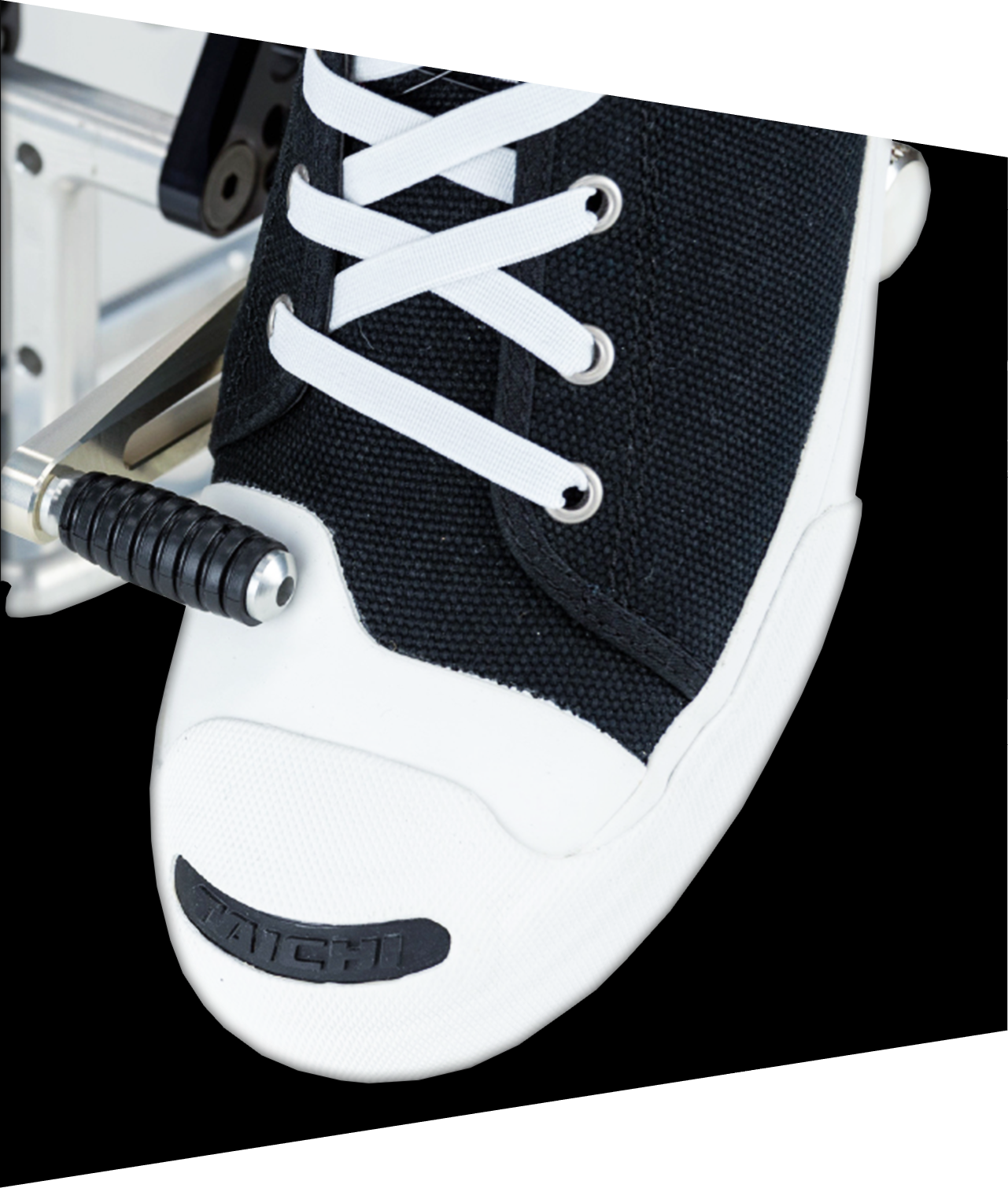 DETAILS.01
Functionality as riding shoes
Equipped shift guard for reduce the damage from shift changing. Especially on the left foot, which is easy to damage, has a large supports for various pedal operations.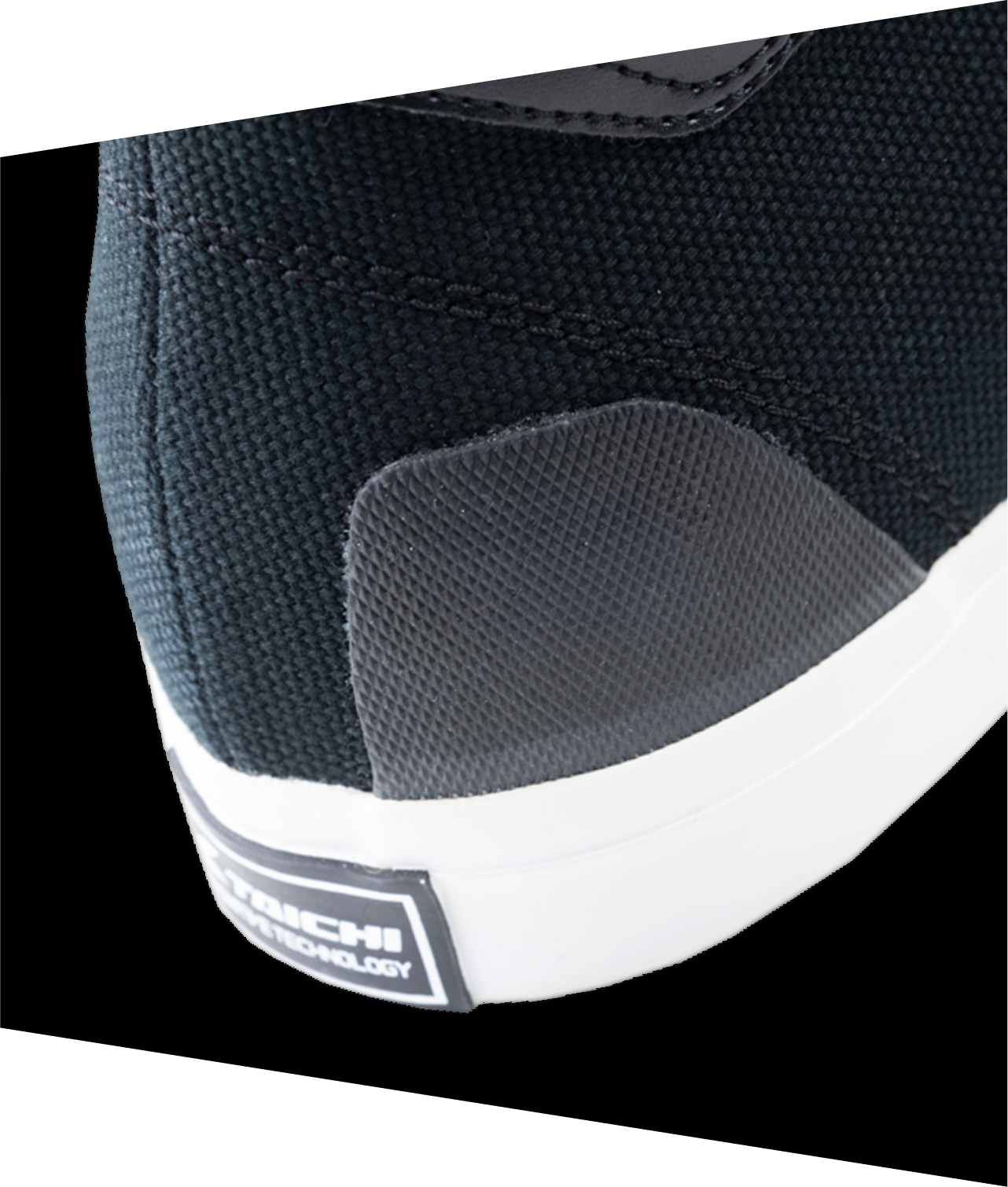 DETAILS.02
Protection for foot
Equipped hard protection for ankle reduce the impact. Material to avoid friction on inside of heel, reduce damage from  friction with the motorcycle.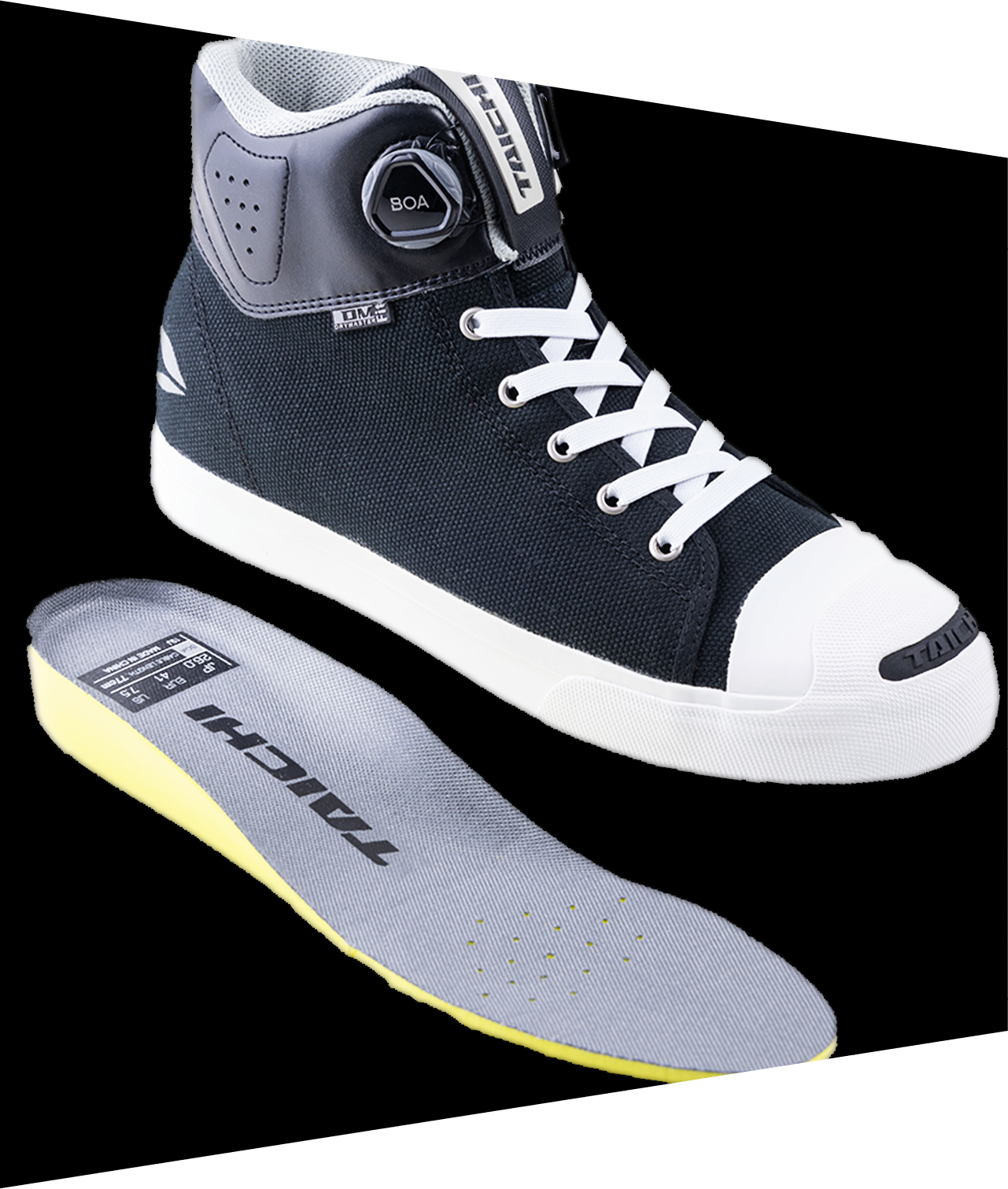 DETAILS.03
Comfortable to walk
Thickness and gentle shape from arch to heel insole reduces fatigue during walking.
LINEUP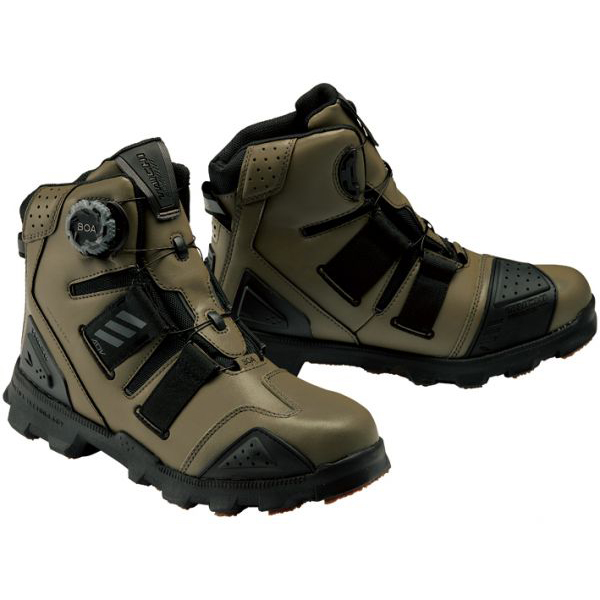 RSS010 DRYMASTER COMBAT SHOES
COLOR:
BLACK WHITE / KHAKI / DARK GRAY / MELT CAMO / SUEDE BLACK / SUEDE BROWN


SIZE:
23.0cm / 23.5cm / 24.0cm / 24.5cm / 25.0cm / 25.5cm / 26.0cm / 26.5cm / 27.0cm / 27.5cm / 28.0cm / 28.5cm / 29.0cm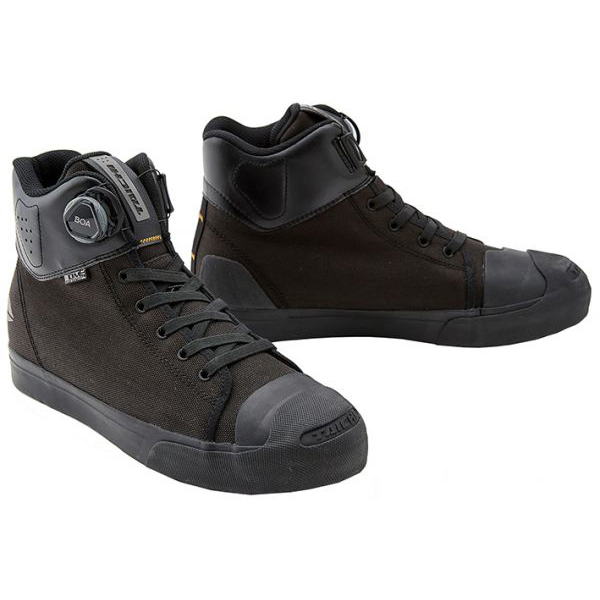 RSS011 DRYMASTER-FIT HOOP SHOES
COLOR:
BLACK / GRAY / TRIVELA DENIM / CORDURA BLACK / CORDURA KHAKI / ALL BLACK / SHIBUYA BLACK


SIZE:
23.0cm / 23.5cm / 24.0cm / 24.5cm / 25.0cm / 25.5cm / 26.0cm / 26.5cm / 27.0cm / 27.5cm / 28.0cm / 28.5cm / 29.0cm