Taichi Yoshimura's passion made everything.
Winning the All Japan Motocross championship.

Taichi Yoshimura was born in 1946 in Osaka.
In 1966, he has contracted with Suzuki by receiving recognition from racing in many events from his school days. He has won the championship in All Japan Motocross 125cc class in 1967 and won double title in 125cc and 250cc class in 1970. He became one of the greatest motocross rider in Japan.

Entry To World GP

In 1971, he went to Europe to participate in the World Motocross GP as a delegate of Japanese riders. In 1972, he surprisingly transferred to HONDA and brought the first victory in motocross.

After Retirement, He took His Dream Formed.

Yoshimura decided to retire from motocross racing in 1974 and envisage his new dream
and vision in the motorcycle market.
" If I could use my experience as a motorcycle rider. And if I could share the pleasure of motorcycle with other riders."
This was the start of RS(RIDER SPOT) TAICHI.

The Basis of RS TAICHI is Yoshimura's Passion for Motorcycle Racing.
Developed by the Professionals.

Because RS TAICHI's products are produced by Yoshimura who is a former professional racer and who still enjoys motorcycle, there is no compromise in the products.
You can feel the know-how to enjoy motorcycle and Yoshimura's spirits as a racer in every gear and product's details.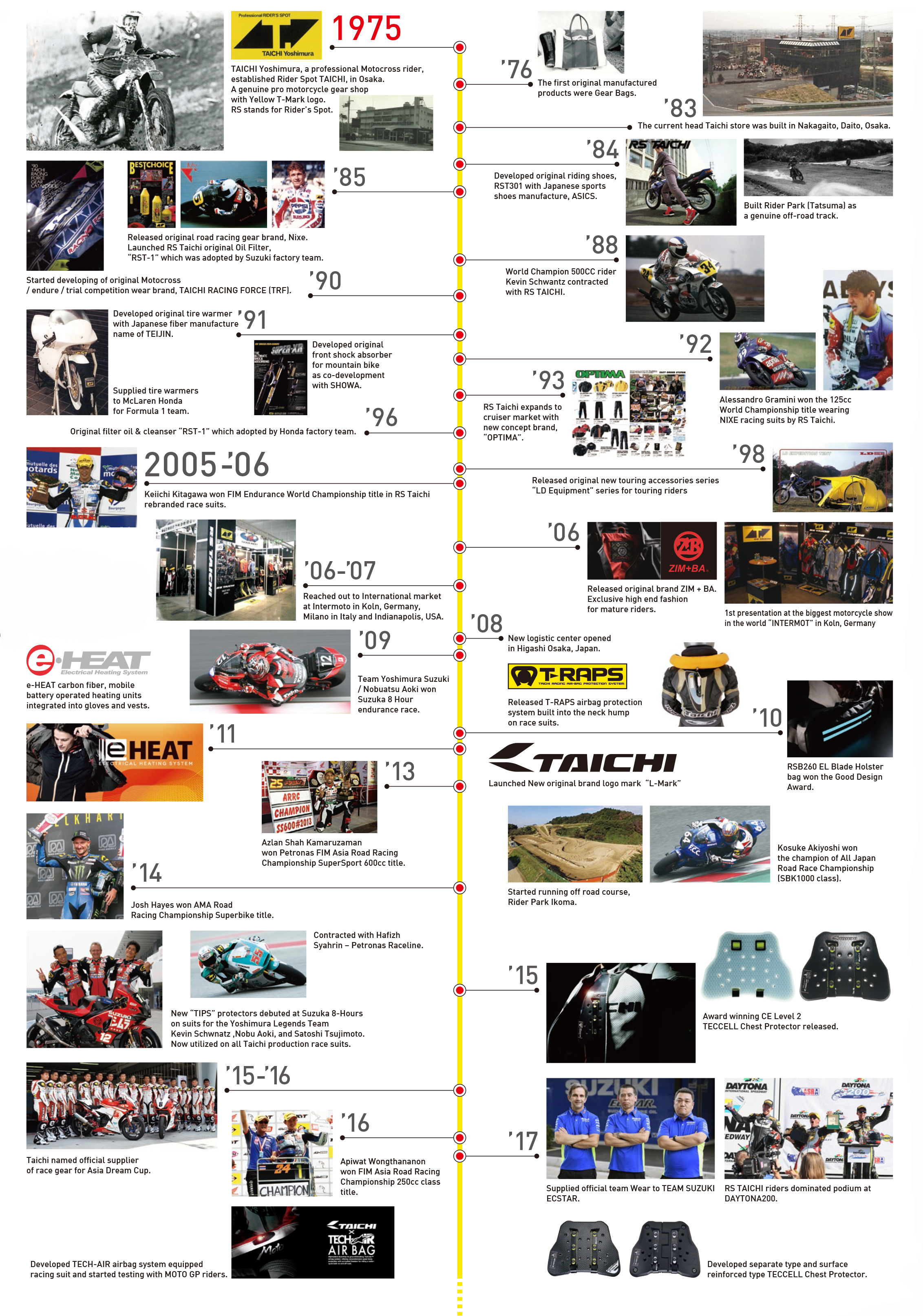 ---